Australia's Coral Coast extends from Exmouth to the capital of Western Australia, Perth. Along the way, you'll witness thousands of years of history and over 1,000 kilometers of stunning Indian Ocean coastline.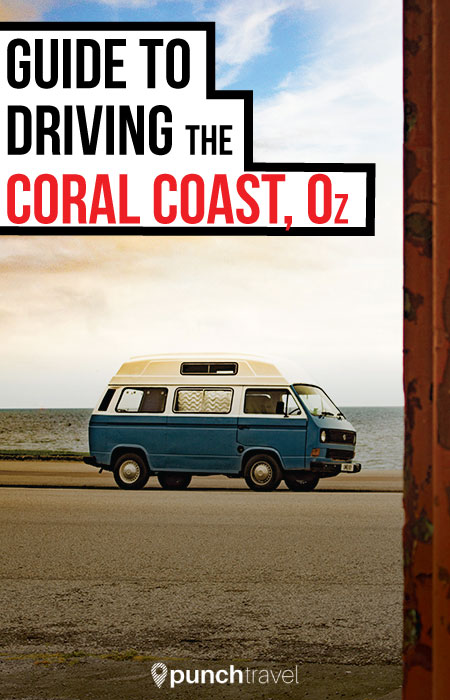 The drive will take you past secluded stretches of white sandy beaches, untouched coral reefs, stunning gorges and colorful wildflowers.
Many of Western Australia's best national parks are here, like Kalbarri National Park, the Shark Bay World Heritage Area and the Pinnacles.
The region is also home to a diverse range of marine life, like humpback whales, manta rays, and the world's largest fish – the whale shark.
The trip can be done in a few days or a few weeks, making stops in some of the best known holiday destinations in Australia.
Here are our recommendations for where to stop along the way from Exmouth to Perth.
Exmouth to Perth Best Drive Stops:
Exmouth – 1 Day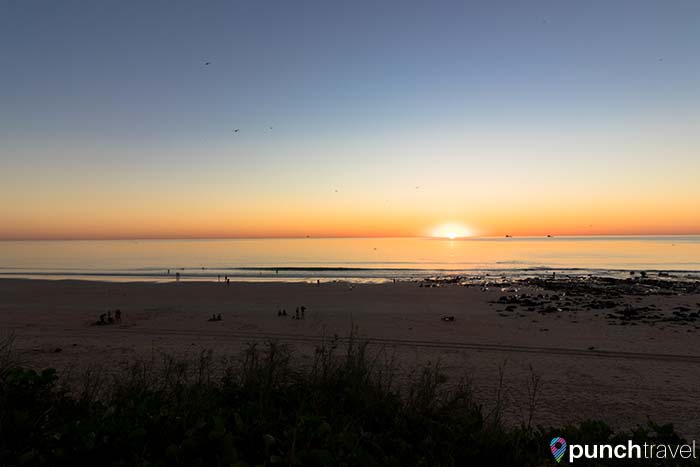 The northernmost point of this driving tour, Exmouth is the gateway to the Ningaloo Coast World Heritage Area. Visit Exmouth if you want to take part in a once in a lifetime experience of swimming with whale sharks, manta rays or even humpback whales!
Detour – Karijini National Park – 1 Day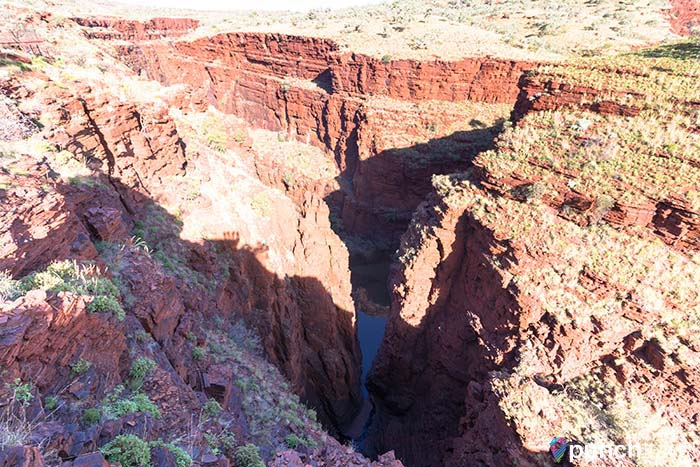 Before departing from Exmouth, detour 600 kilometers east to Karijini National Park. Within the park are majestic waterfalls, swimming holes and gorges. Visit Oxer Lookout to witness one of the most scenic viewpoints in Australia.
Coral Bay – 1 Day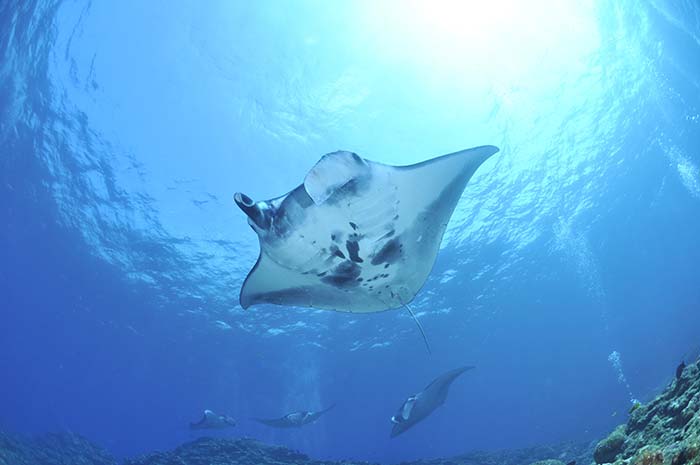 This small resort town is a popular tourist destination for visiting the Ningaloo Reef. This coral reef stretches 300 kilometers, giving the Great Barrier Reef a run for its money. Coral Bay is also lucky to have a resident population of 30 manta rays. If you are lucky, you can swim with these magnificent creatures at some of the best snorkeling spots. Unlike stingrays, manta rays are harmless to humans and have a wingspan of up to 5 meters.
Shark Bay – 1-2 Days
The Shark Bay World Heritage Area covers over 22,000 square kilometers across land and sea. The diverse landscape, abundant wildlife, and natural wonders make it a popular destination to visit.
Some of the wildlife that can be seen include:
1 | Stromatolites at Hamelin Pool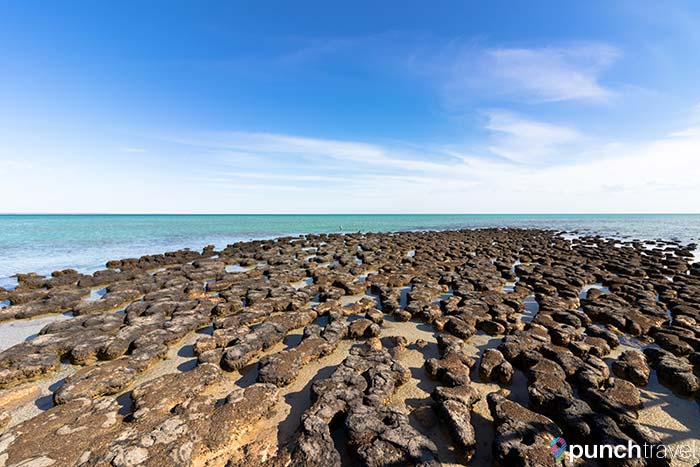 Hamelin Pool is one of only three locations on Earth where living marine stromatolites exist. Marvel at the rocky fossilized formations, which are the oldest and simplest forms of life on earth dating back 3.5 billion years.
2 | Eagle Bluff Lookout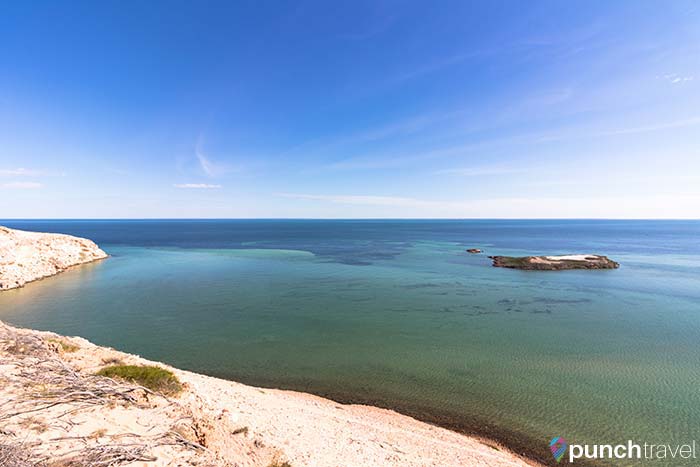 This scenic viewpoint offers breathtaking views of the shallow waters below, where you can sometimes see turtles, manta rays and even sharks!
3 | Shell Beach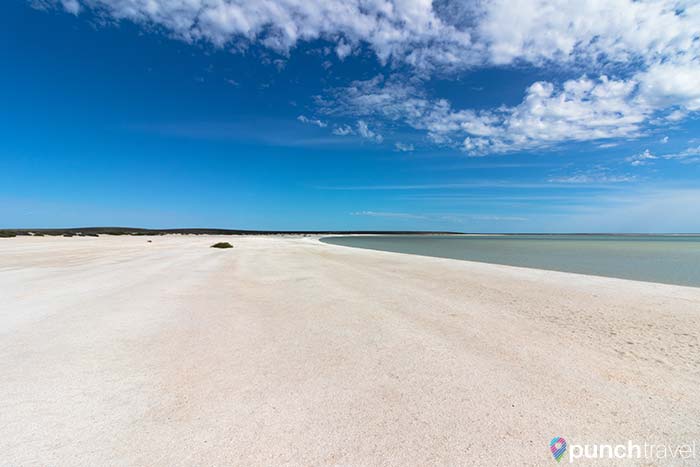 It looks like the whitest sand beach in the world, but actually this beach is made up of tiny sea shells, stretching for over 70 kilometers.
4 | Salt Lagoons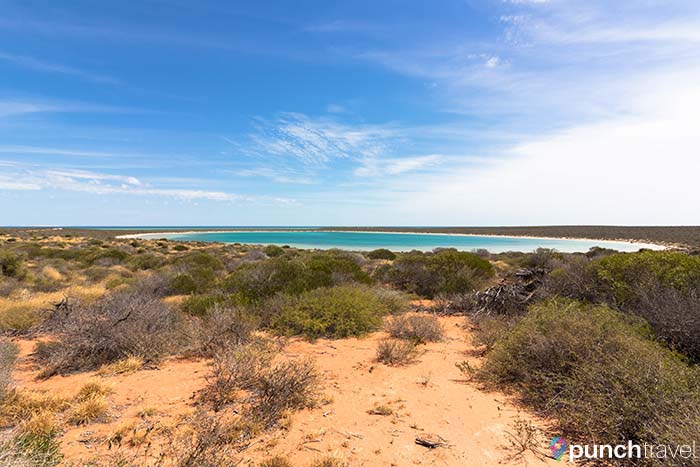 A startling turquoise lagoon lies within the desert landscape. These saline lakes are known not only for their beauty but also for their ecological significance. The larger of the two inland bays, Big Lagoon contains seagrass frequented by dugongs, dolphins and turtles. Little Lagoon is home to crabs and other small fish and is perfect for taking a dip.
Kalbarri National Park – 1 Day
Kalbarri National Park is one of the most impressive parks in Western Australia. The park consists of stunning red and white banded gorges that cut through the landscape for 80 kilometers until reaching the sea.
Geraldton – 2 Days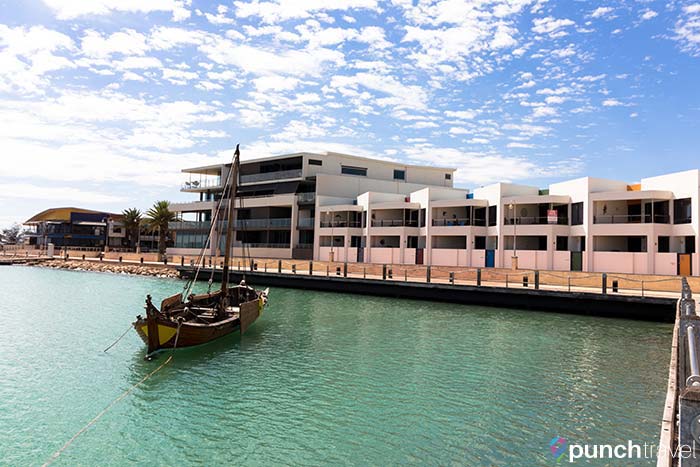 The town of Geraldton offers beaches, a great cafe culture and street art scene, and a range of history. Spend a few days visiting its variety of attractions, including the HMAS Sydney II Memorial, Esplanade and Foreshore, Western Australia Museum, and St. Francis Xavier Cathedral.
Pinnacles Desert – 1 Day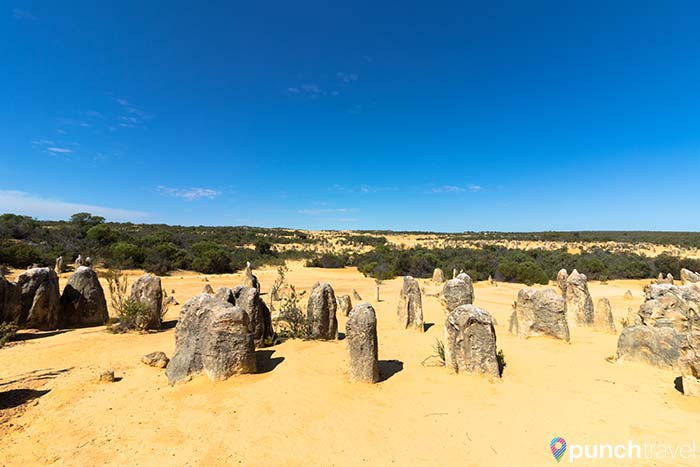 Located in Nambung National Park, the Pinnacles Desert is one of Australia's most unique landscapes. Mustard yellow sand spreads for miles in every direction. Within the desert are thousands of limestone spires ranging in height up to five meters tall. Explore the desert by car on the four kilometer driving route or on foot on the 1.2 kilometer walking trail. Either way you go, wandering through these curious structures is like stepping foot on another planet.
Yanchep National Park – 1 Day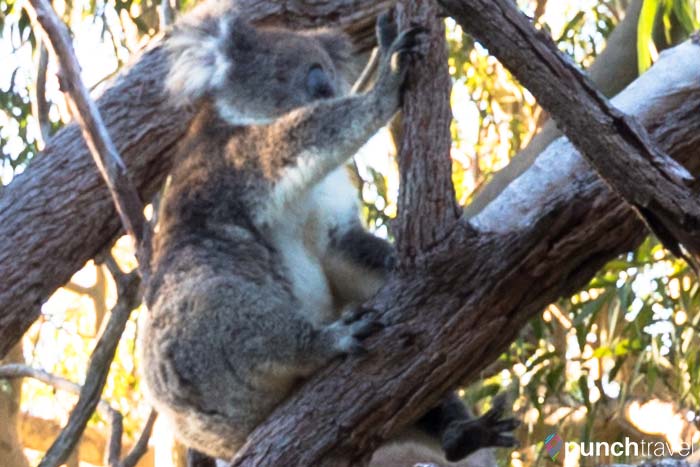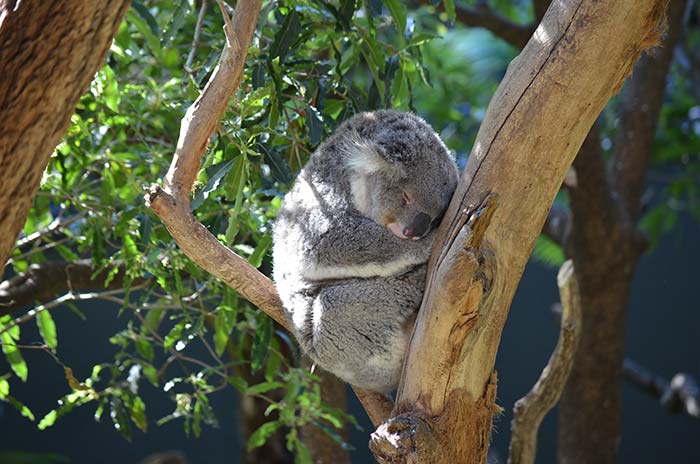 Visit Yanchep National Park to meet one of Australia's largest koala colonies. These nocturnal creatures can be seen during the day sleeping in the gum trees within the park. The park is also home to many kangaroos and wallabies.
Perth – 3-4 Days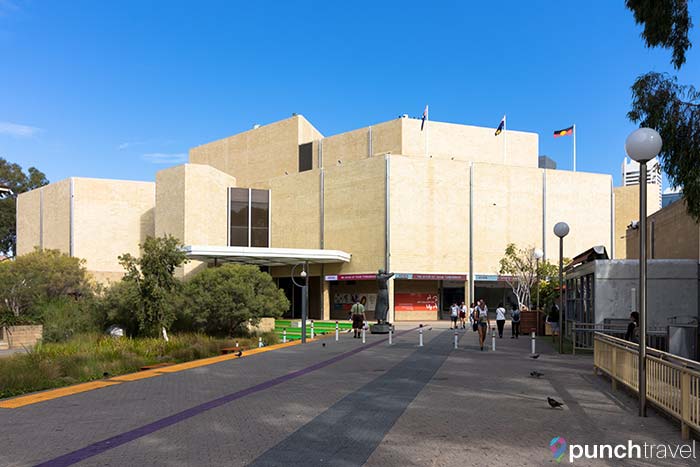 Perth has a population of over 2 million inhabitants representing cultures from around the world. Spend at least three days exploring the city and its surrounds, including the Western Australia Museum, King's Park and Botanic Garden, Art Gallery of Western Australia, Elizabeth Quay and hip neighborhood of Fremantle.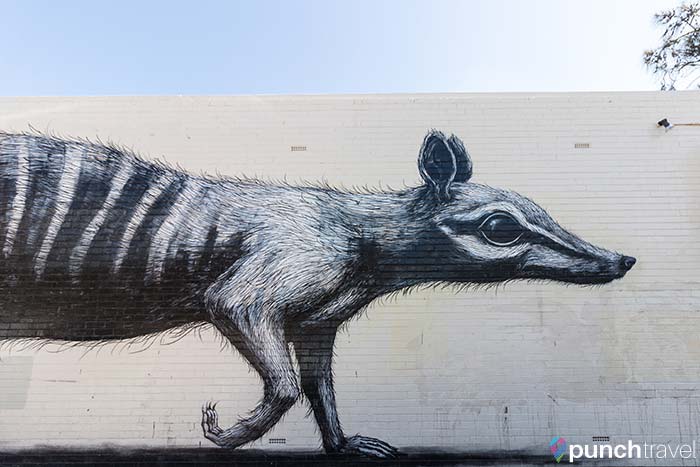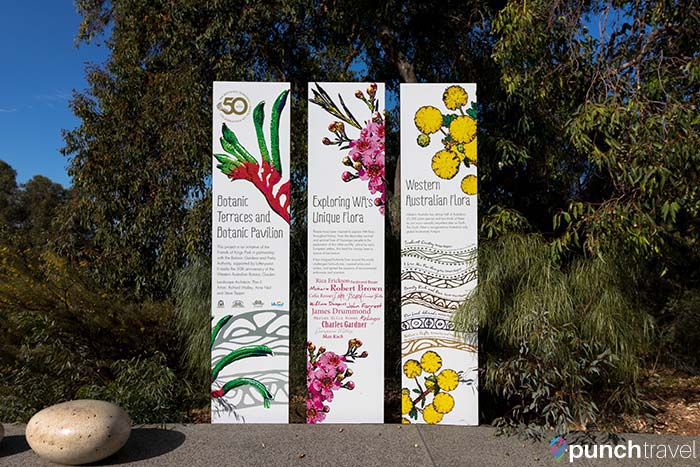 Things to Know
Driving distance from Exmouth to Perth (without detours): 1,260 kilometers
Recommended duration: 8-14 Days
Planning a Road Trip in Australia? Read more: