Everyone knows that there's nothing in the middle of Australia except sand. Lots of red, desert sand.
So why would anyone want to venture to the no man's land known as the Red Center?
Well, unfortunately for us travelers, the Red Center is also where you'll find Australia's most famous landmark, Uluru. Not only is the giant monolith sacred to the Aborigines, it is an iconic figure for all Australians.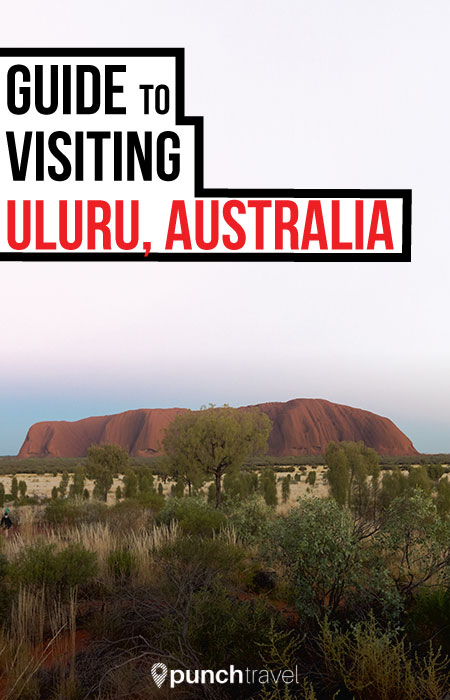 Driving to Uluru-Kata Tjuta National Park from Alice Springs
The distance from Alice Springs to Uluru is roughly 780 kilometers. That translates to 8 hours of driving. That doesn't sound so bad does it?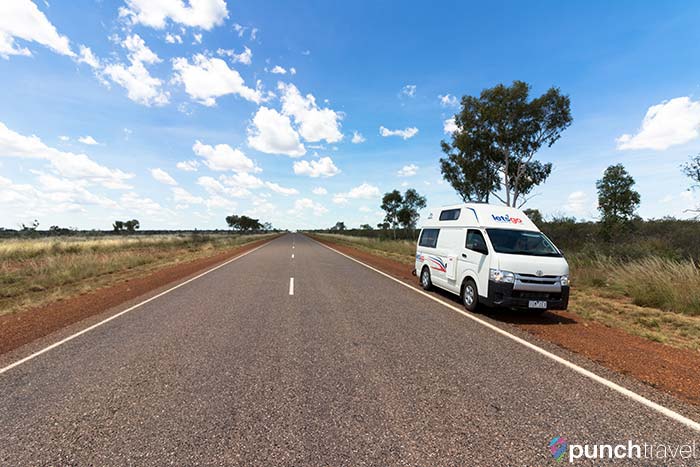 Well think again.
That's 8 hours of driving through a desert where the landscape is the same whatever direction you look. That's 480 minutes of looking at red sand. 28,800 seconds of staring into the sun.
8 hours of driving an impossibly straight road, with no change of scenery and no fellow drivers on the road.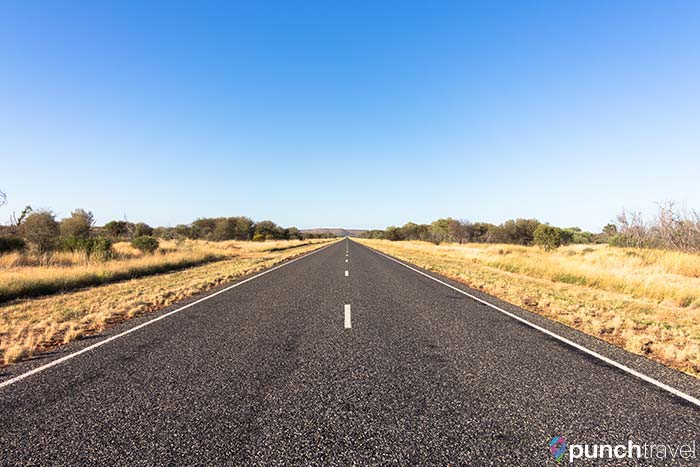 Arriving at Uluru-Kata Tjuta National Park
This is one situation where it is totally about the destination and not the journey. Arriving at Uluru-Kata Tjuta National Park is spectacular.
As you drive closer, you'll first see Mt Connor, a giant slab rising from the earth like the dining table of the gods.
Then the excitement starts to build as the globular domes of Kata Tjuta emerge.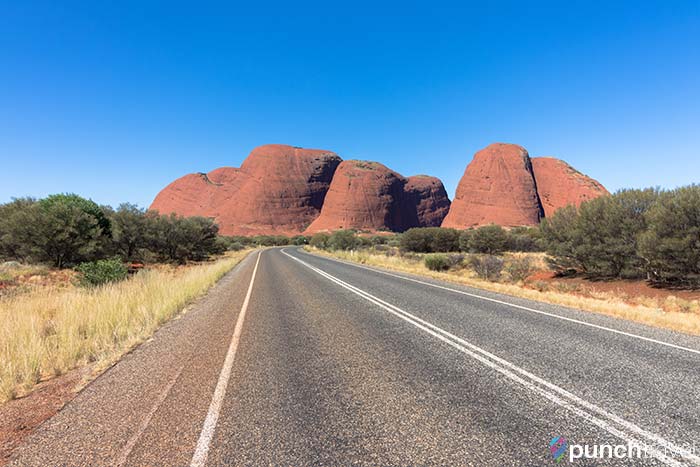 Finally, when you see Uluru, the icon of Australia, you will finally be able to breathe a sigh of relief that it was all worth it.
Entrance to Uluru-Kata Tjuta National Park is 25 AUD per person and is valid for 3 days.
TIP: Resell your ticket! We visited the park for a day and a half, arriving for the sunset, returning the next day for the sunrise and a hike. If you aren't planning on spending three days in the park, you can easily resell your ticket at one of the roadhouses along the way.
What to Bring
Lots of water: The desert is hot and dry and you'll need at least 2 liters of water per person per day. It is recommended to drink every 15 minutes to stay hydrated.
Sunscreen: There is no shade in the desert. Direct sunlight is unrelenting and unforgivable so slather up.
Music: There's no sugar-coating it. The drive is long and boring. Stock up on some good tunes to keep yourself entertained.
When to Go
Uluru-Kata Tjuta National Park is open year round. However the recommended time to visit is between May and September when the weather is cooler.
Visiting during the summer months (December – March) is possible but keep in mind that the temperature can reach over 100 degrees during the day.
What to See
There are three monoliths to see in the area:
Mt. Connor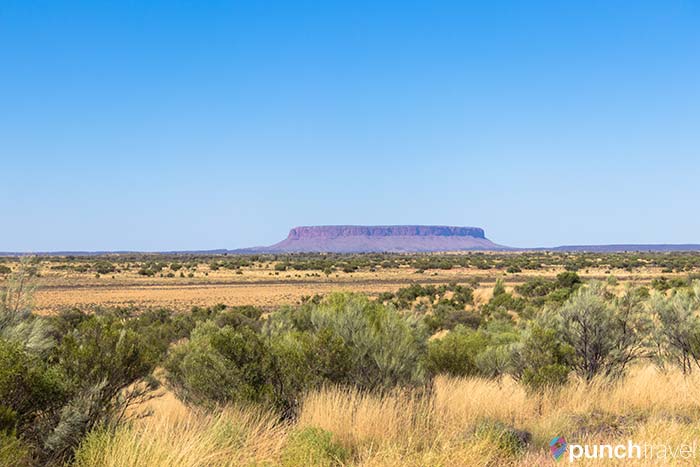 On privately owned land, visiting this landmark can only be done via guided tour. Inquire at the Connor Springs Roadhouse.
Uluru / Ayers Rock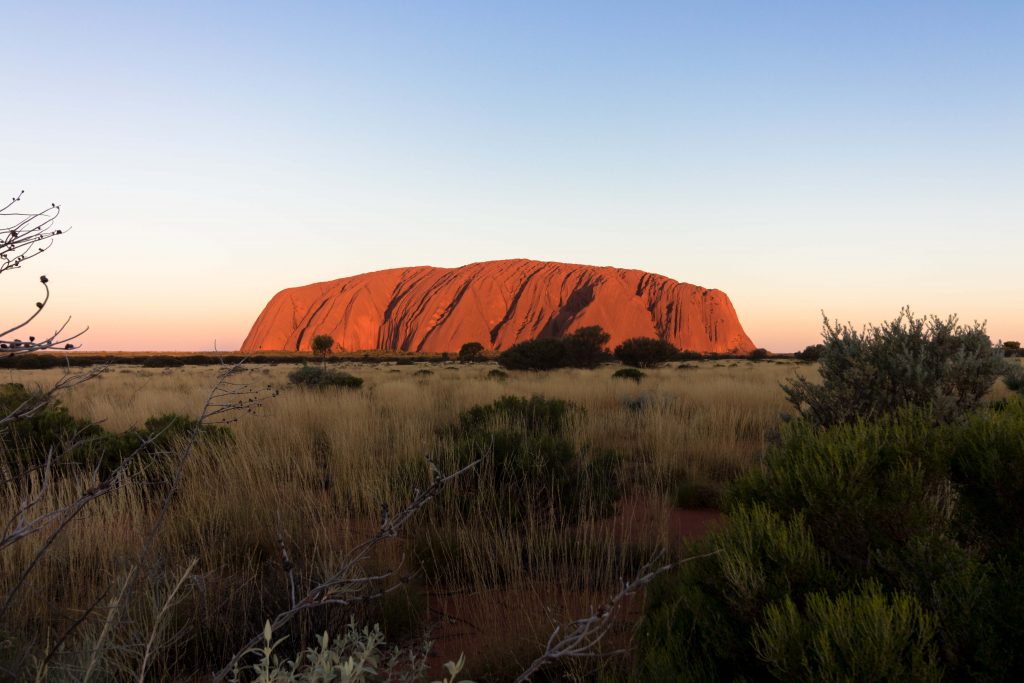 It is an UNESCO World-Heritage listed site and one of the most photographed locations in Australia. Take the time to view the magnificent monolith at both sunrise and sunset. Both offer a unique experience.
Kata Tjuta / The Olgas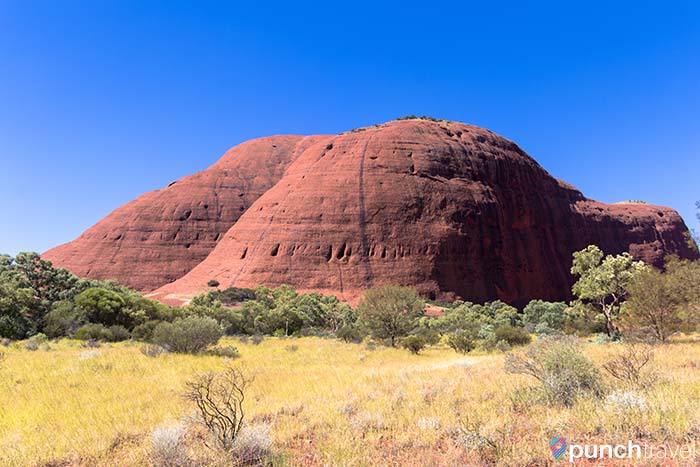 Another unique structure, Kata Tjuta also known as the Olgas, consists of 36 giant domes. Hiking through the gorge between the domes offers a great way to experience it up close.
Recommended Hikes at Uluru
Mala Hike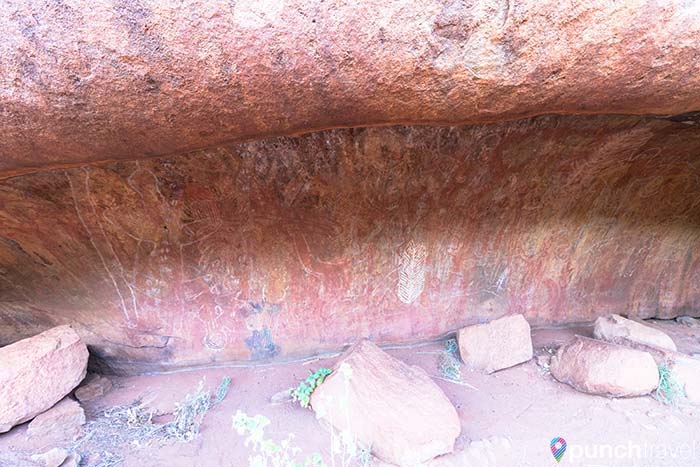 The Mala Hike is a short and easy 2.2 kilometer hike around Uluru. Along the way, you'll pass by caves and other places of significance to the Aboriginal people. Every day at 8am, a ranger guided tour takes you through each of these spots, but you can also visit it at your own pace.
Base Hike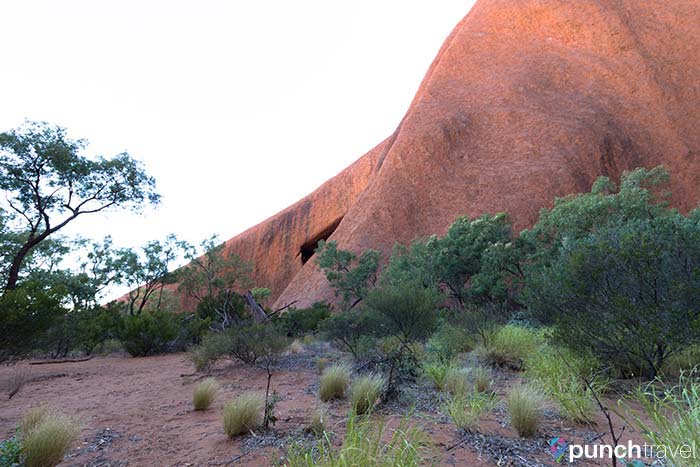 If you are feeling adventurous, you can do a hike around the base of Uluru. The hike is over 9 kilometers and make sure to plan ahead for when to do the hike. The temperature can get over 100 degrees during the afternoon!
So you want to climb Uluru?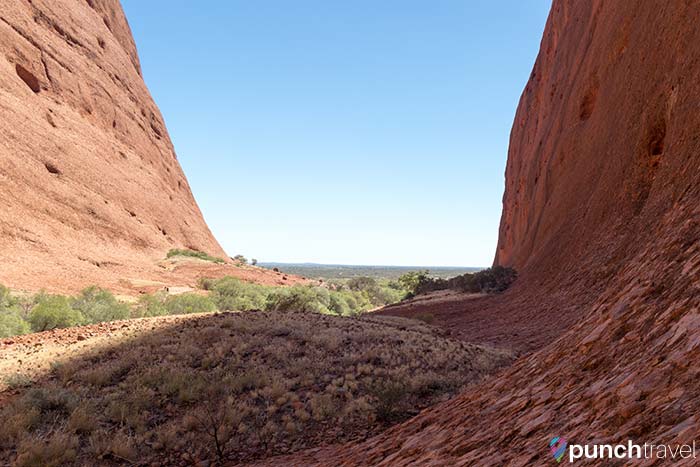 Like many thrill-seekers before you, climbing Uluru is a challenge that many have sought to achieve. However, the practice is generally frowned upon. Climbing is not condoned by the traditional Aboriginal owners.
Park rangers discourage people from doing so by imposing restrictions on the climb in the event of a number of events, including high temperatures, high winds, holidays and other regulations.