Most tourists coming to Southeast Asia don't always put Malaysia at the top of their list. But Kuala Lumpur, its diverse capital city, offers plenty of things to do.
View Kuala Lumpur Itinerary in Google Maps
Friday Evening
Featured prominently in the 1999 film Entrapment, the Petronas Towers are the iconic twin towers that have come to symbolize Kuala Lumpur. Though at 452 meters it is no longer the tallest building in the world, it is still the tallest twin towers in the world. Its distinctive design recalls the Eastern and Western aesthetics in its modern architecture.
It is an office building with the primary resident being the Petronas Oil Company, but visitors are permitted to visit the towers.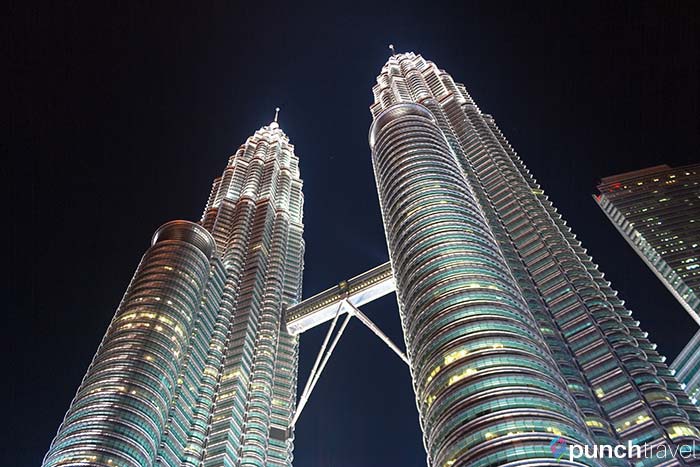 Pass to the basement level to purchase tickets. Tickets are timed at 15 minute intervals and often sell out early in the day. Adult admission is RM85 and allows for a 45 minute group tour of the towers. The best time to go is during sunset.
The first stop is the 41st floor to the sky bridge that connects the two towers. At 170 meters above the ground, the sky bridge is actually not connected to either tower to allow for subtle give and take. You'll spend 15 minutes here taking photos and getting up close views of both towers.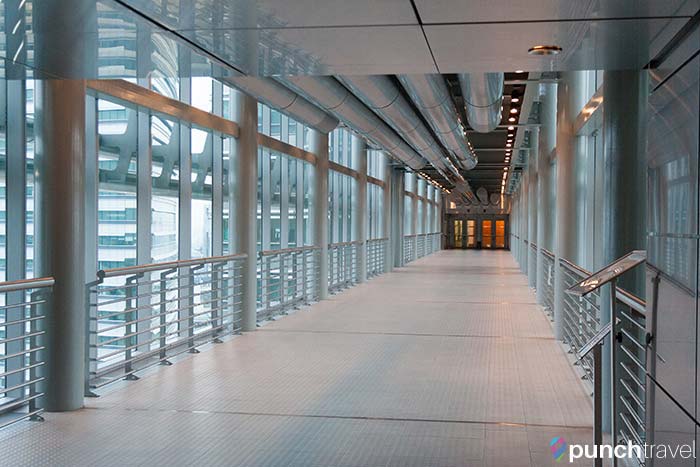 Next stop is up to the 86th floor, 370 meters above the ground. Here is the observation deck, affording 360 degrees of the city. Viewing binoculars are positioned around the room to allow a closer look at some of the unique buildings dotting the landscape. There are also several interactive exhibits about the towers and Kuala Lumpur.
The towers are open to visitors from Tuesday to Sunday from 9:00am to 9:00pm, except for Fridays when it is closed from 1:00pm to 2:30pm.
Menara Berkembar Petronas (Petronas Towers)
Kuala Lumpur City Centre
50088 Kuala Lumpur
Saturday Morning
Make your way to Merdeka Square, an important location in Malaysia's history. In the center of the square is a 94 meter high flagpole with the Malaysian flag raised high. It was here on August 31, 1957 that the Malaysian flag was raised for the first time, marking its independence from England.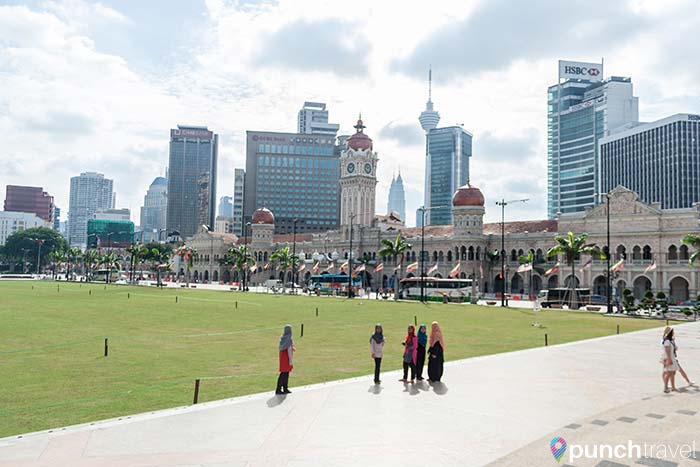 Merdeka Square
Jalan Raja, City Centre
50050 Kuala Lumpur
Surrounding the square are several buildings of historical significance. With its domed rooftops, the Sultan Abdul Samad Building is a popular historical landmark. It was here that the declaration of Independence of Malaysia was signed. Today, it houses the Ministry of Information, Communications and Culture of Malaysia and serves as a backdrop for events like the National Day Parade and New Year's celebrations.
Across the square is another interesting building. The Royal Selangor Club is a social club, sports club and event space built in 1884. Since its beginnings, the club has hosted many international sporting events, in particular the Cricket World Cup.
From Merdeka Square, walk about five minutes to Central Market or Pasar Seni in Malay. You can't miss this baby blue building. Built in 1888, this unique Art-Deco building was originally home to a wet market selling fresh meat produce. Today, it is a one-stop shop for Malaysian souvenirs, artwork, crafts and snacks. Wind your way through the aisles selling everything from dried fruit to jewelry to saris. If you're hungry pop up to the third floor for some nasi lemak or a bubble tea.
Pasar Seni (Central Market)
Jalan Hang Kasturi
56100 Kuala Lumpur
Saturday Afternoon
Islam is the official state religion in Malaysia, so no visit to Kuala Lumpur is complete without visiting a mosque. Throughout Kuala Lumpur, mosques of all sizes and shapes dot the cityscape. About 10 minutes from Merdeka Square, Masjid Negara, the National Mosque, is the city's main mosque.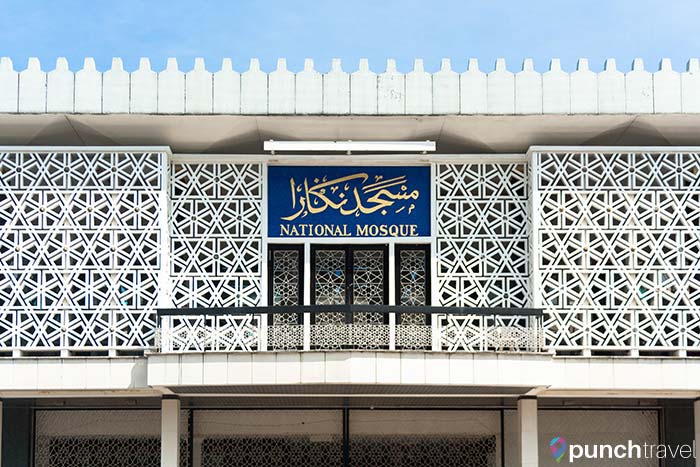 It is one of the most unique mosques in the world, in that it does not follow the traditional design of domes and arches. It has a bright star-shaped hall and a 73 meter high minaret, surrounded by pools and fountains.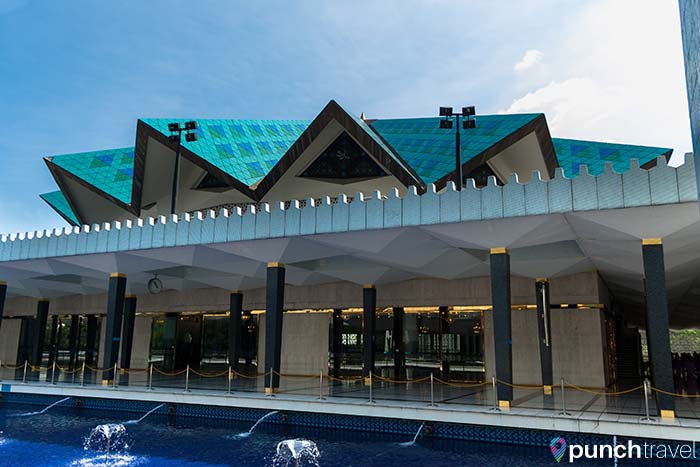 The National Mosque is open to visitors throughout the day, except during prayer times. The mosque provides appropriate clothing for visitors and photos are permitted.
Masjid Negara (National Mosque)
Tasik Perdana
50480 Kuala Lumpur
Across from the National Mosque is the Islamic Arts Museum. The bright, airy building occupies an area of over 30,000 square meters within the Perdana Botanical Garden. The top of the building is capped with colorful domes in reference to the traditional Islamic architecture style.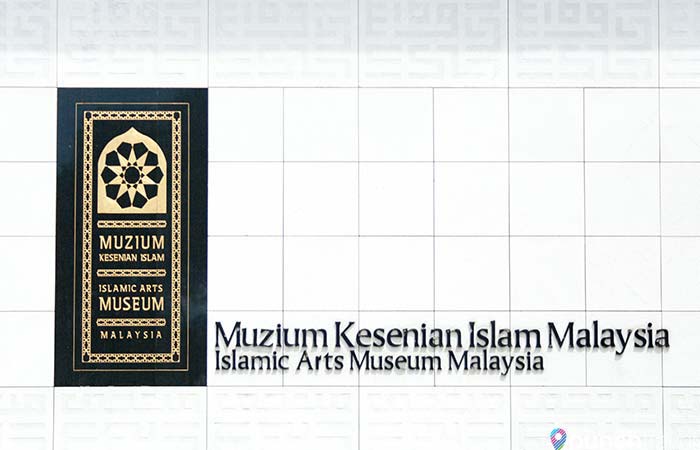 Inside the museum, over 9,000 artifacts are on display, including Arabic calligraphy, miniature portraits, jewelry, ceramics, and weapons. Don't miss the impressive architecture gallery, which contains models of mosques and mausoleums from around the Islamic world. Finely detailed replicas of these structures are displayed, including one of the largest scale models of Al-Masjid al-Haram in Mecca.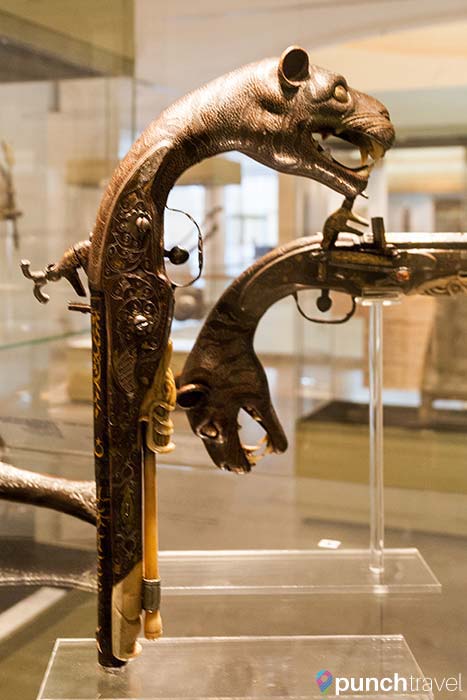 The museum is open everyday from 10:00am to 6:00pm. Admission is RM14.
Islamic Arts Museum
Jalan Lembah Perdana
50480 Kuala Lumpur
Saturday Evening
Malaysia is known for its vibrant and varied cuisine which stems from the melting pot of ethnic groups. On Jalan Alor street in Bukit Bintang, street hawkers fill the streets selling sweet and savory bites. Try roti canai, an Indian flatbread filled with your choice of curry or fried egg or opt for a sweet version with bananas. And you can't leave Kuala Lumpur without trying the durian, the "King of Fruit". About the size of a football with a spiky exterior, the fruit is known for its distinct odor, but the taste is fresh and sweet.
Jalan Alor, Bukit Bintang
50200 Kuala Lumpur
On the other end of the spectrum, continue down Changkat Bukit Bintang to find more Western restaurants. Along this two block strip, you'll find restaurants serving everything from Mexican, to Italian, to Spanish tapas. Kuala Lumpur even has its own Dining in the Dark here, the popular dining experience started in London.
Changkat Bukit Bintang, Bukit Bintang
50200 Kuala Lumpur
Dining in the Dark KL
50, Changkat Bukit Bintang, Bukit Bintang
50200 Kuala Lumpur
Sunday Morning
To get an overview of Malaysia, head to the National Museum. Consisting of 4 halls across two floors, the museum provides a look into the history of Malaysia, and how it became the country that it is today.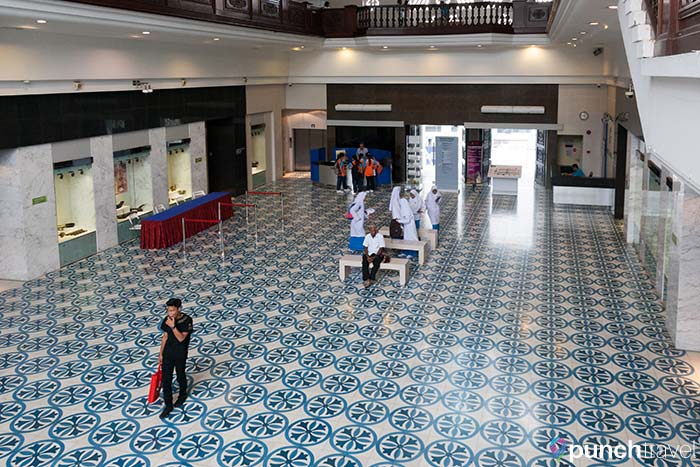 The first floor galleries cover prehistoric period and creation of Malaysia. It was here in Malaysia that the Perak Man was discovered, the oldest complete skeleton found in Southeast Asia. Artifacts from past heroes and sultans are displayed to showcase the history of the early Malay Kingdoms.
The upstairs galleries begin to chart the complicated political history of Malaysia. The country was under foreign control for a large part of its existence, passing between Portuguese, Dutch, British and Japanese hands for over 400 years.
The final gallery covers Malaysia as it is today. The exhibit reviews significant events of the 20th century until the present, including the period of guerilla war, The Emergency, and the nation's independence from Britain on August 31, 1957.
Outside the main museum, temporary exhibits hold a collection of Malaysian silverworks and jewelry. There are also permanent displays outside showing historical automobiles, a funicular, and a traditional Malay house.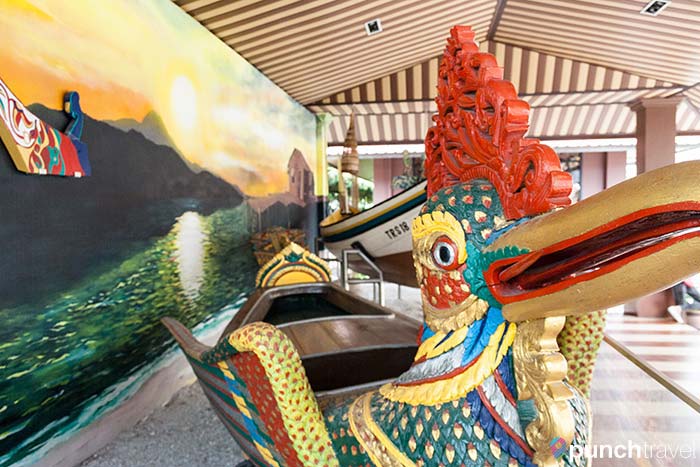 Muzium Negara (National Museum)
Jalan Damansara, Tasik Perdana
50566 Kuala Lumpur
Sunday Afternoon
Walking through the museum will have surely worked up your appetite, and there is no better place for Indian food than Brickfields. Indians are Malaysia's third-largest ethnic group and the area south of KL Sentral is known as Little India.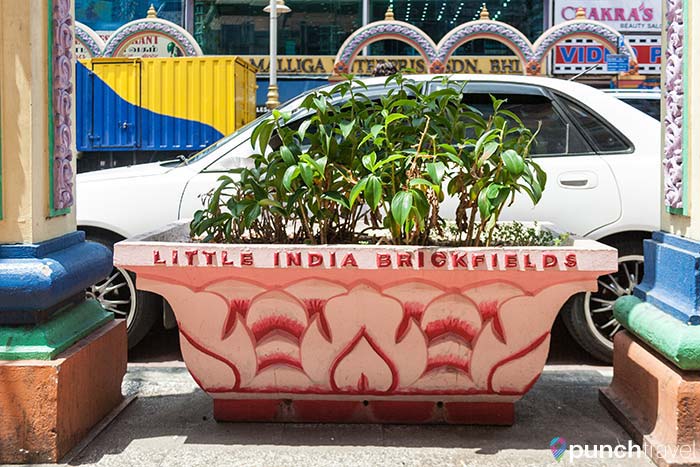 Colorful arch ways line the streets filled with Indian restaurants and grocery stores. Grab a bite at one of the many Indian restaurants lining the street and stuff yourself with an unlimited thali platter and mango lassi.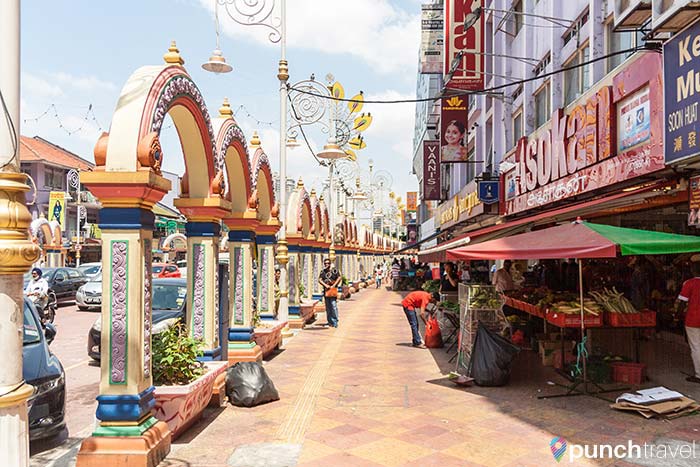 Our favorite is Restoran Chat Masala. Everything is vegetarian, delicious and cheap. If you're lucky, you can try their special buttermilk curry.
Restoran Chat Masala
259, Jalan Tun Sambanthan, Brickfields
50470 Kuala Lumpur
Walk off your food coma with a visit to Lake Gardens, Kuala Lumpur's 170-acre park. Also known as Tun Abdul Razak Heritage Park or Perdana Botanical Gardens, there are several activities and attractions within its pastures.
The most popular may be KL Bird Park, a free-flight aviary with over 200 species of birds. Here you can get up close and personal with several types of birds through feedings, shows and other family activities.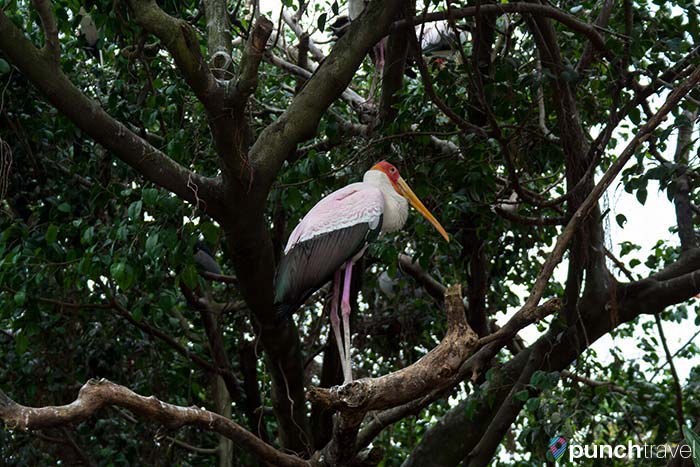 If birds aren't your thing, you can spend hours wandering the flower and tree gardens, like the plumeria tree collection, orchid garden, hibiscus park and fernarium. There is even a collection of "unusual species" – nonnative plants and trees that have been planted within the gardens.
Perdana Botanical Gardens (Lake Gardens)
Jalan Kebun Bunga, Tasik Perdana
55100 Kuala Lumpur,
Liked this post? Pin it!