Instagrammers, eat your heart out.
George Town, the capital of the northern state of Penang, Malaysia, is a hip and laid-back city on the shore. In recent years, it has also become a prime location for street art spotting.
Visitors line up to get the perfect photo opp with some of the most well-known works.
The most iconic graffiti in George Town are by Lithuanian artist, Ernest Zacharevic. In 2012, the city commissioned him to create several pieces for the Georgetown Arts and Culture Festival. His works feature children interacting with the environment around the location of the artwork.
Since then, street art has popped up everywhere. Another popular series by 101 Lost Kittens seeks to bring more awareness to finding homes for stray animals. In recent years, Urban Xchange brought local artists and international artists to Penang to develop the George Town and Butterworth neighborhoods and cultivate creative opportunities.
Welded iron caricatures by Malaysian sculpture studio, STUDIOATWORK, are placed throughout the city. These sculptures are strategically positioned at places of historical significance. The accompanying description provides a whimsical look into the culture of Penang.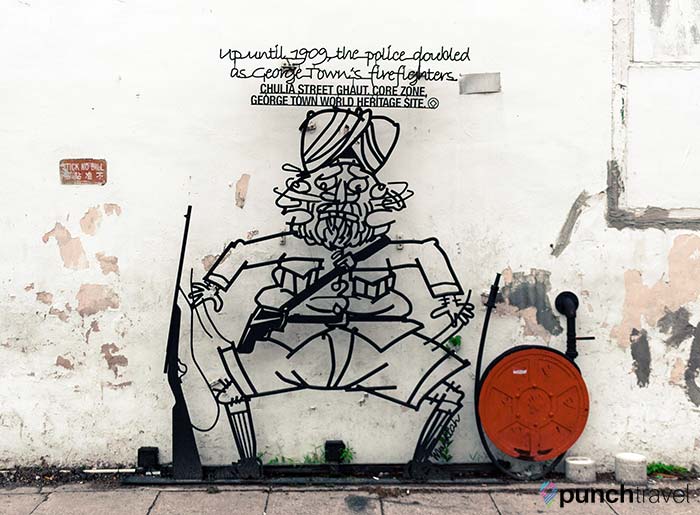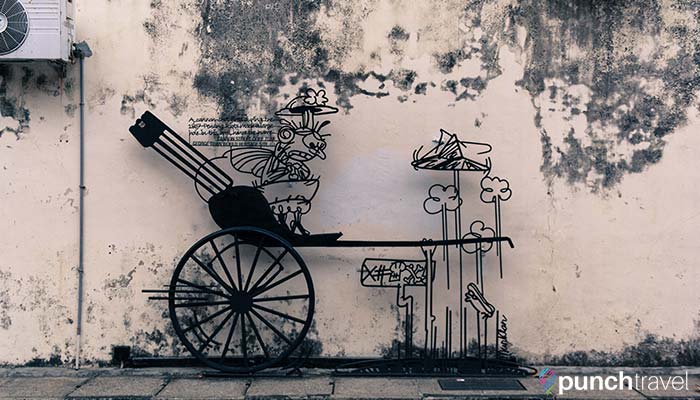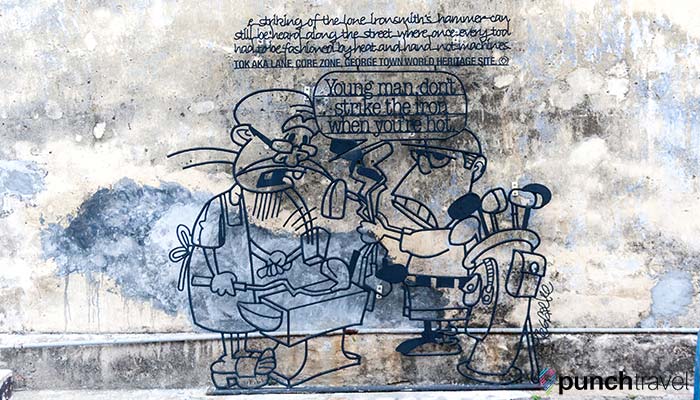 The artistic landscape is constantly changing and new works continue to pop up on the streets of George Town.
Follow our guide and map below for a walking tour of George Town street art.
Ernest Zacharevic works
Kids on Bicycle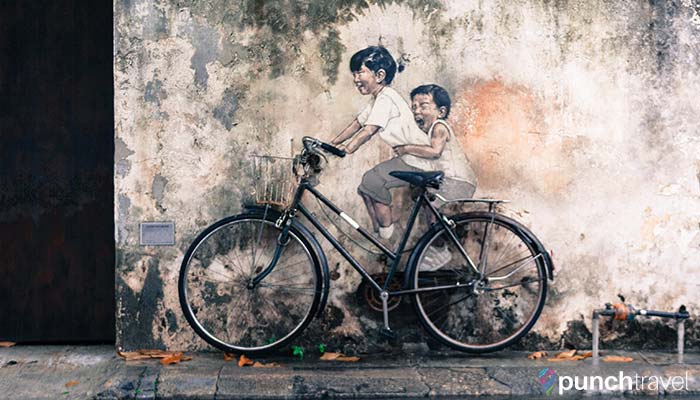 Boy on Chair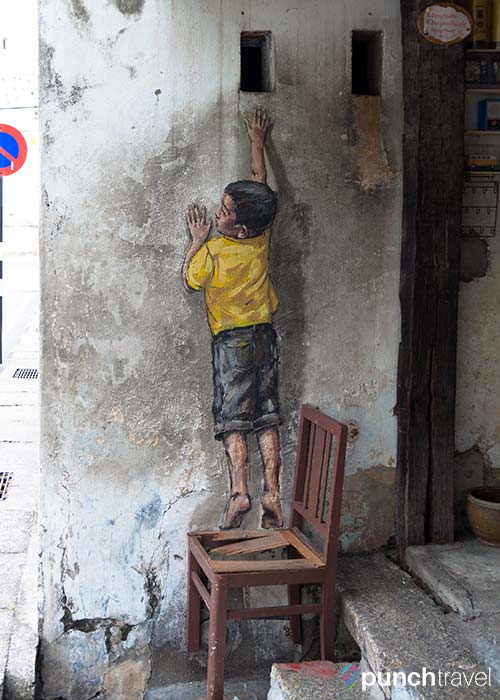 Brother & Sister

Brother & Sister on Swing
Children Playing Basketball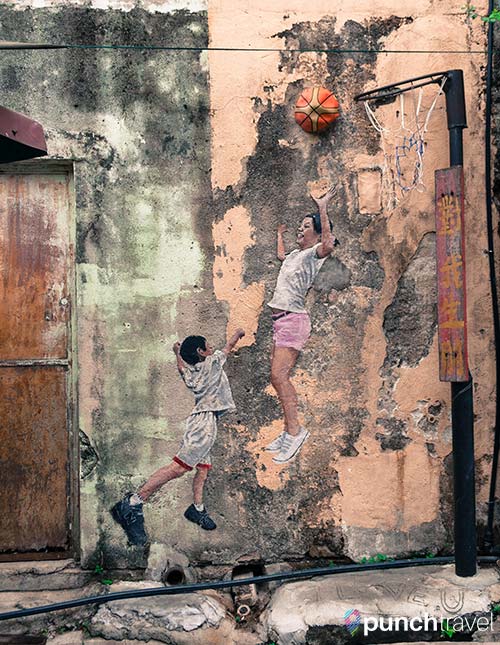 Boy on Motorbike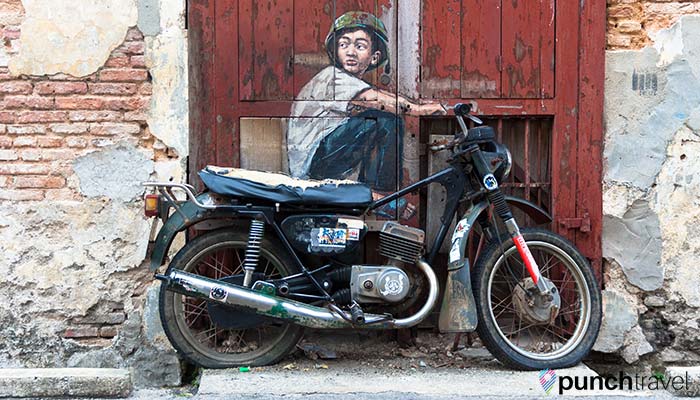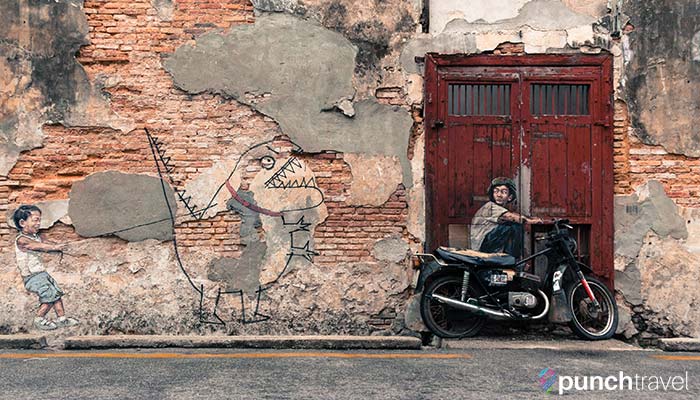 Kung Fu Girl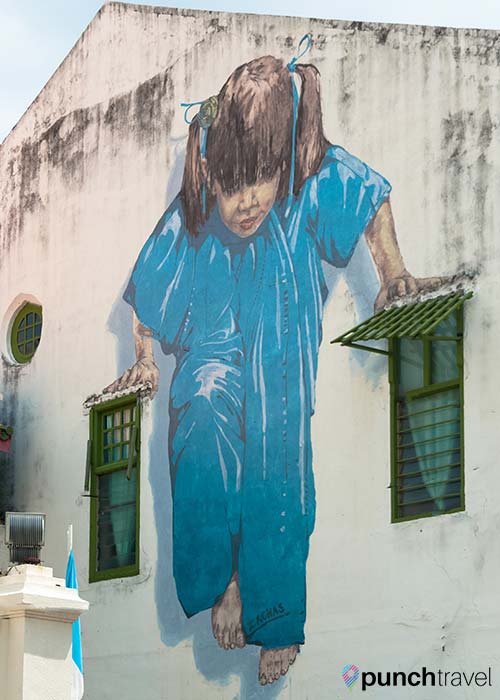 101 Lost Kittens
Kittens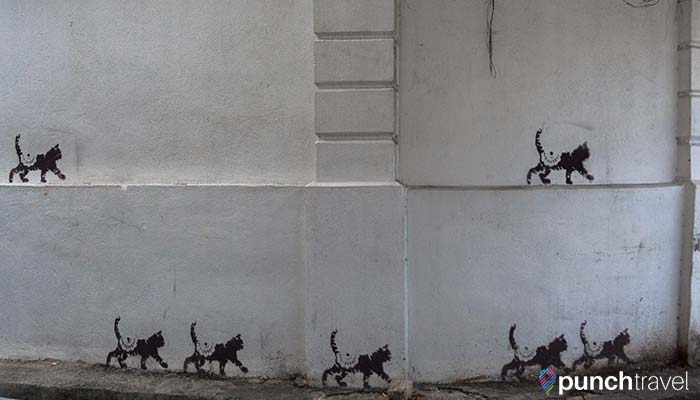 Cats and Humans Living Happily Together

Skippy

Please Care & Bathe Me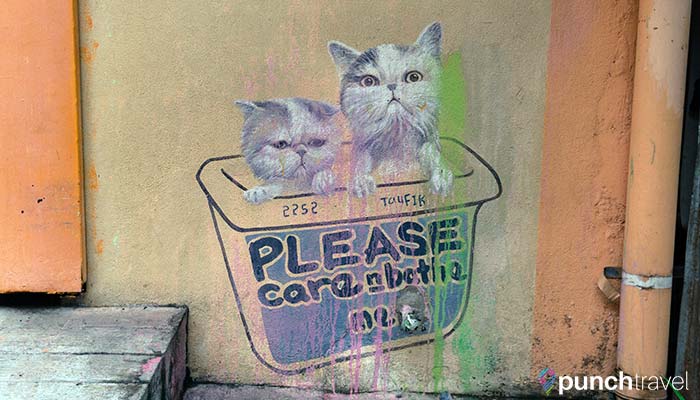 Love Me Like Your Fortune Cat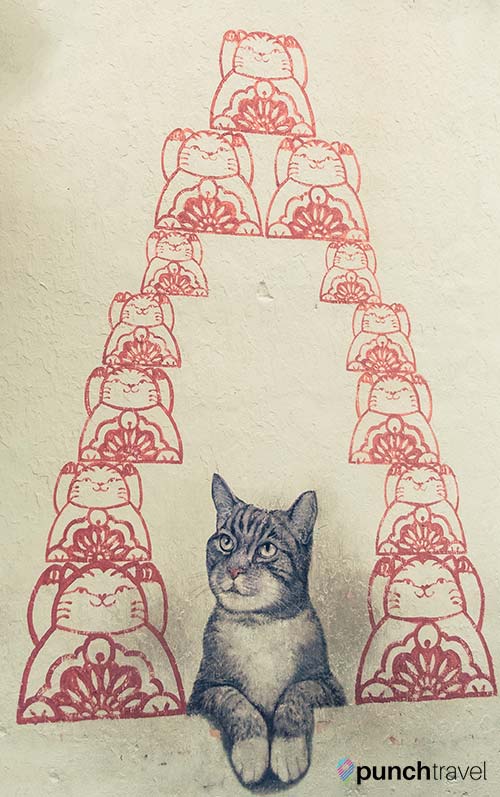 Bruce Lee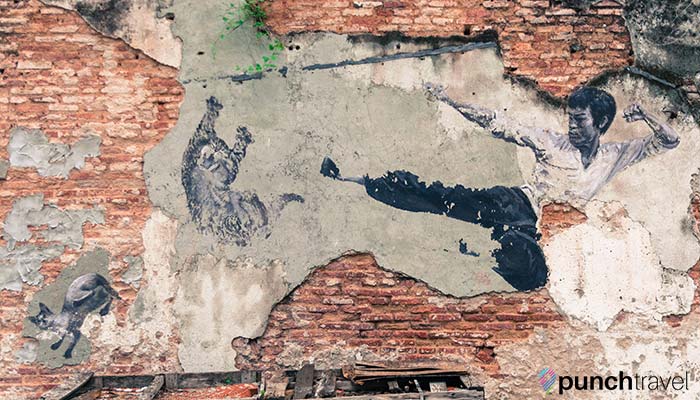 Rat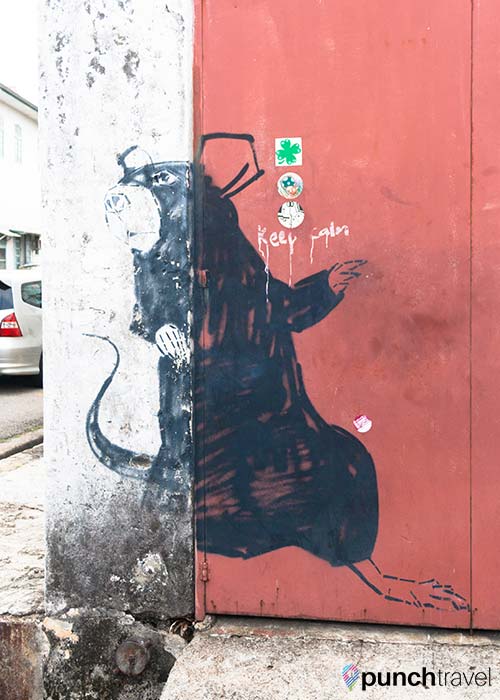 I Can Help Catch Rats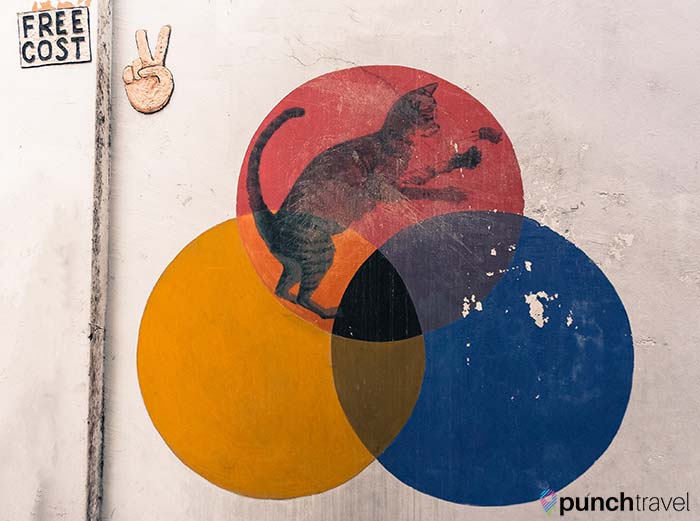 Urban Exchange
Bouquet of Flowers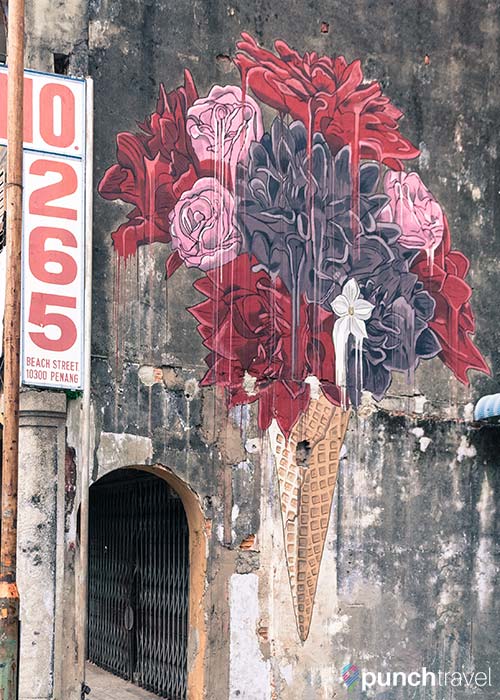 Melaut Dahulu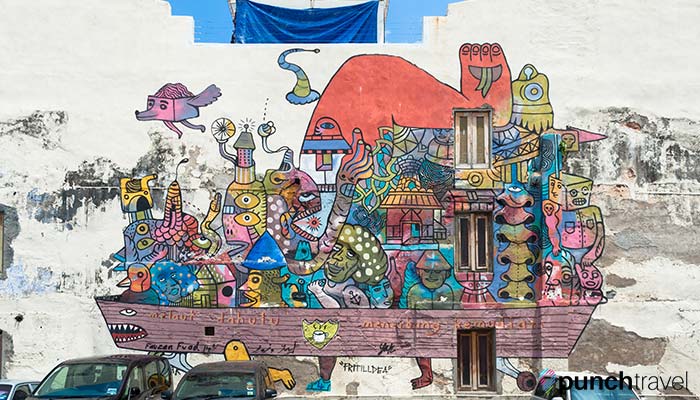 Old Man's Face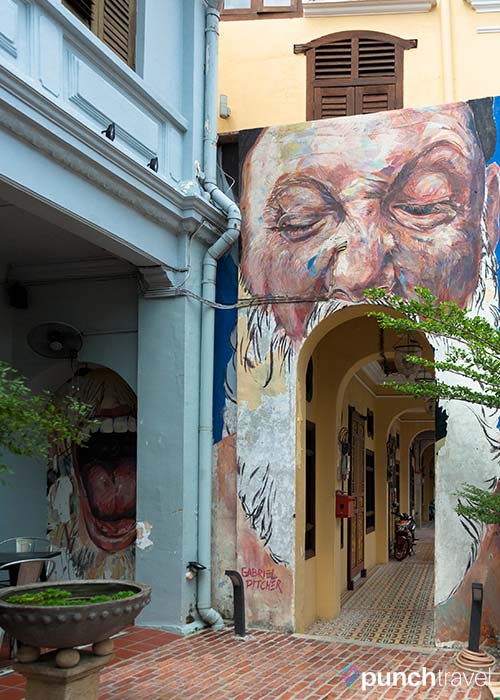 Old Woman with Monkey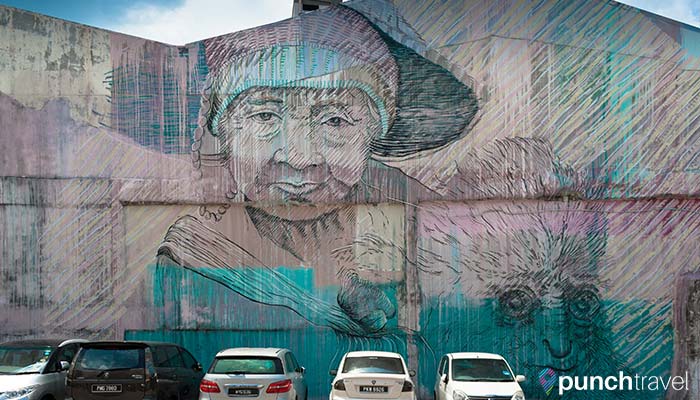 Others
Indian Old Woman
Lions Dance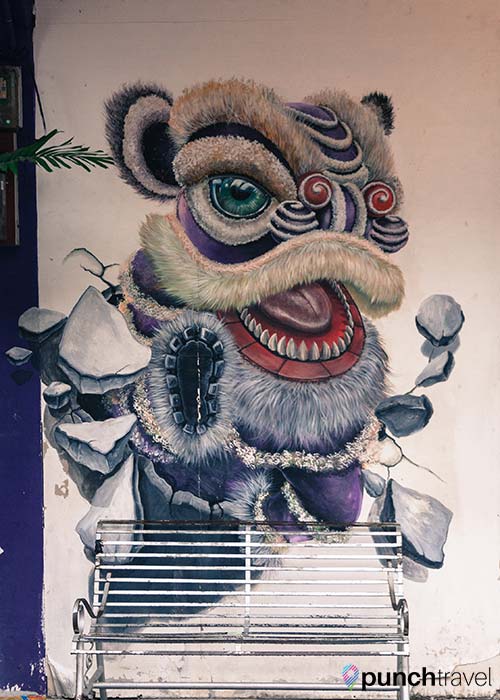 Grandma & Grandson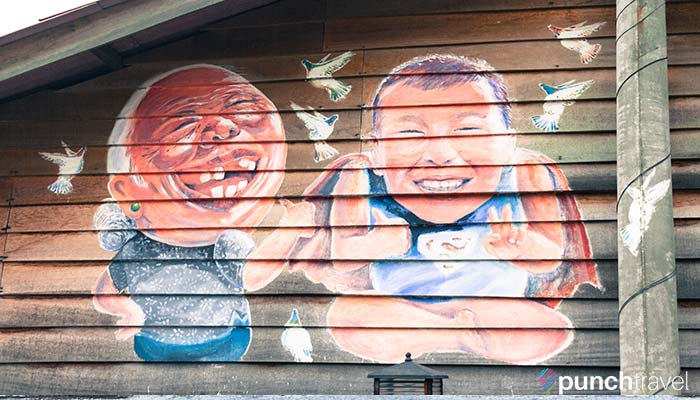 Lang Hoose Girl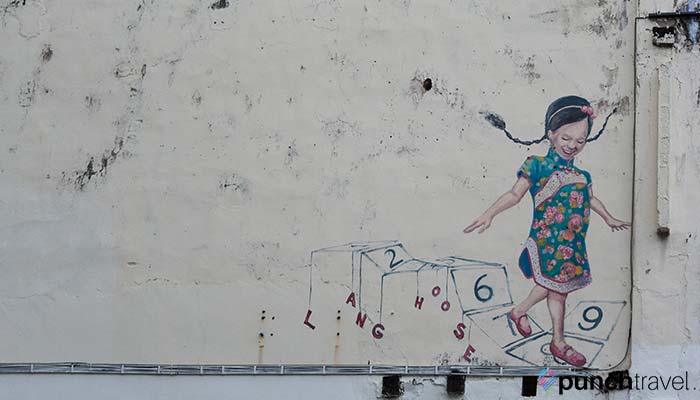 Teach You Speak Hokkien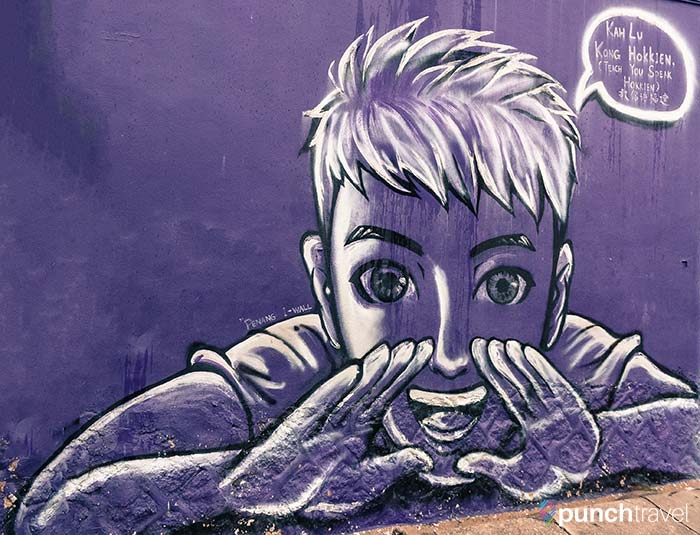 Three Dolls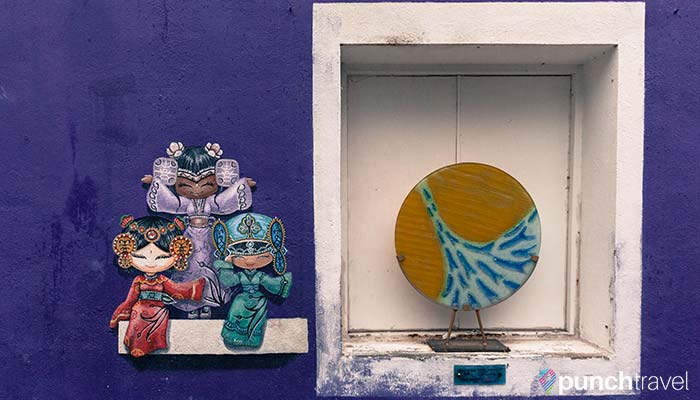 Young Indian Woman
Young Malaysian Man
Chubby Chipmunk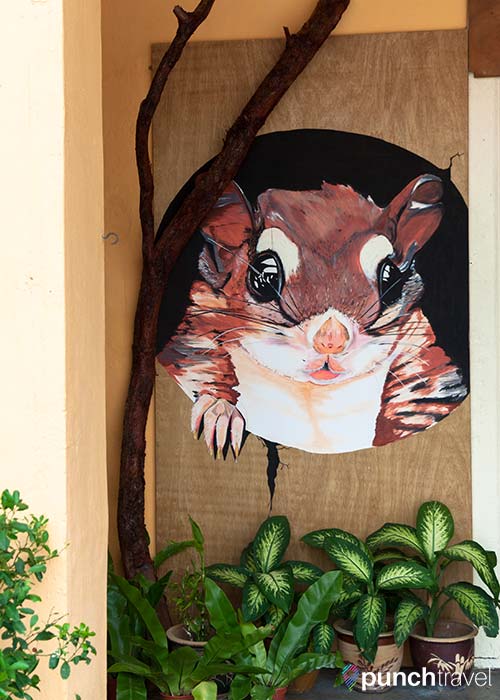 Bride & Groom
Burning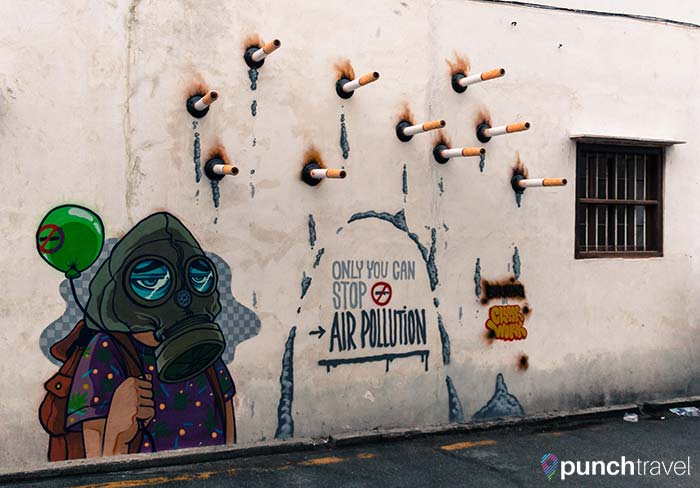 Feed the Stray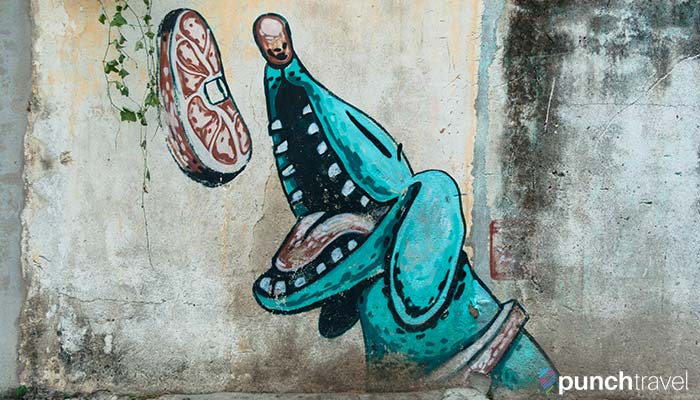 Rhinoceros Hornbill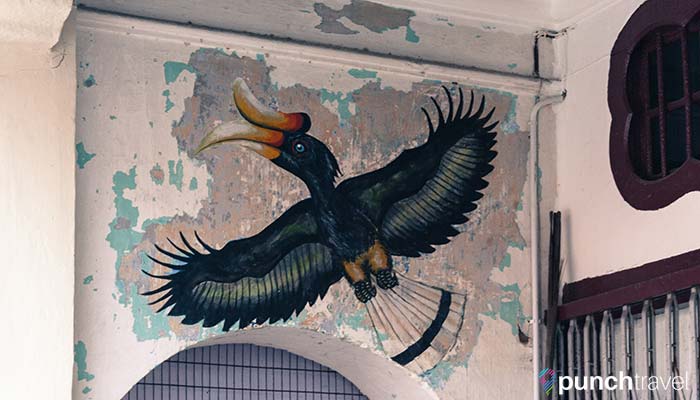 Security
Oscar the Grouch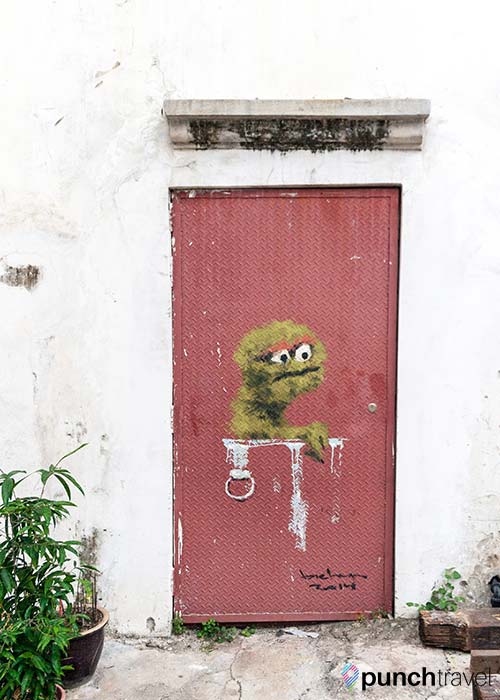 Cat on Tire Swing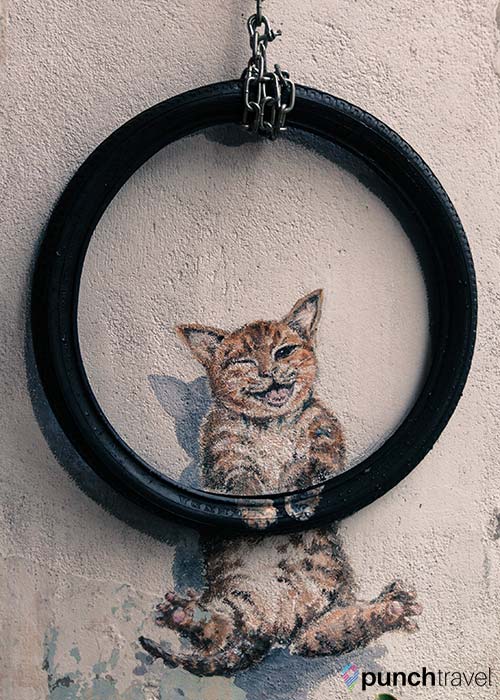 Wizard & Kids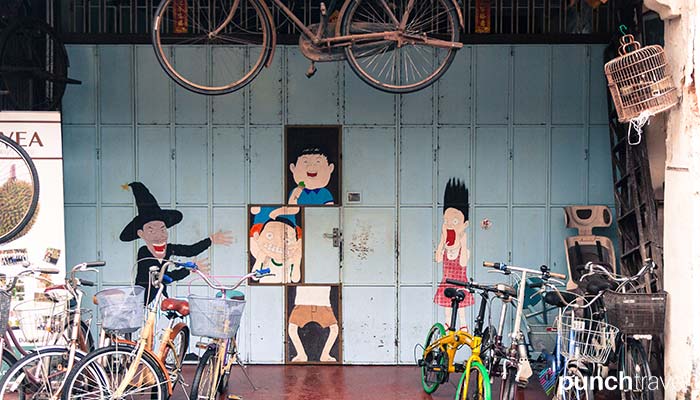 Have we missed any street art in Georgetown? Let us know in the comments!
Liked this post? Pin it!