Redang Island is one of nine islands in the Pulau Redang Archipelago, located on the east coast of peninsular Malaysia. The waters surrounding the island is protected marine park land. Thus, it is no surprise that it is one of the best snorkeling and diving spots in Southeast Asia. It is a popular tourist destination that draws visitors from all around the world.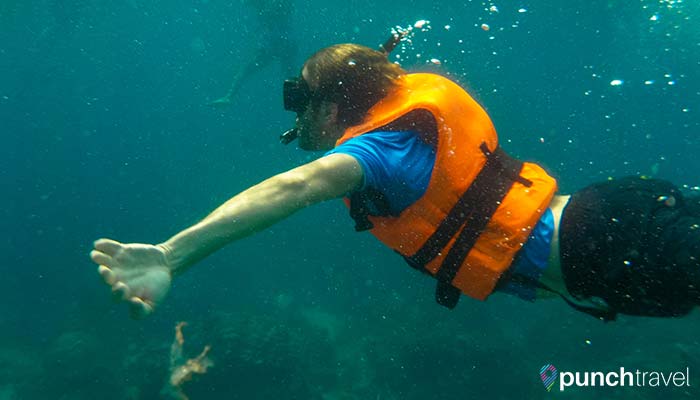 For those who are looking for an alternative to Langkawi, the hippie beach town near the border of Thailand and Malaysia, Redang is a great option.
Redang Island features crystal clear waters, white sand beaches and miles of coral reefs filled with tropical fish and other marine life. The calm and warm waters make it an ideal location for snorkeling and diving.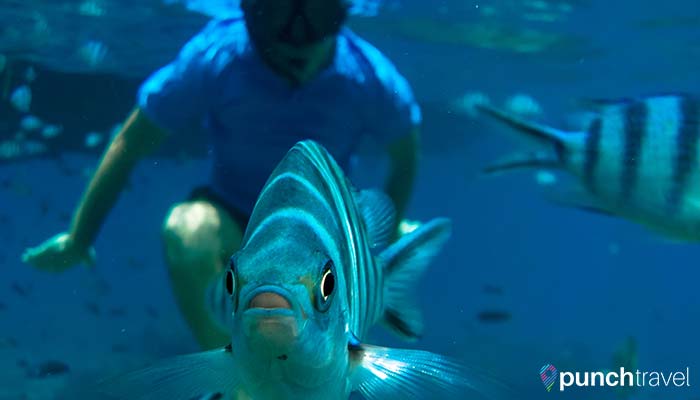 The south side of Redang Island has some of the best snorkeling spots. Here are the best snorkel spots around Redang Island:
1 | Pulau Kerenga Besar
Off the southwest coast of Redang Island is a semicircular formation of rocks. You'll recognize it by the rocks piles of rocks. But the real treasure lies below the surface. Dive in to find leopard fish and brightly colored parrotfish.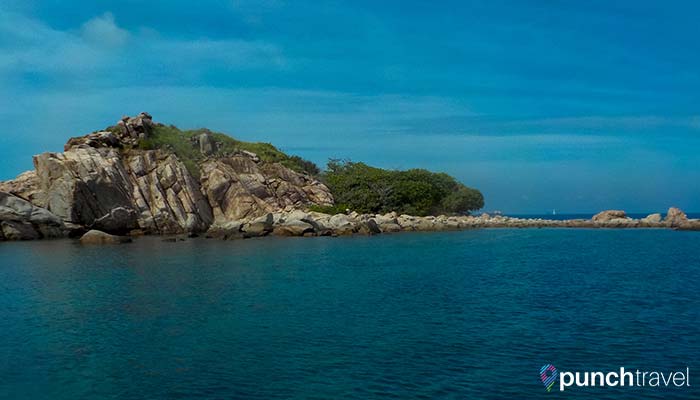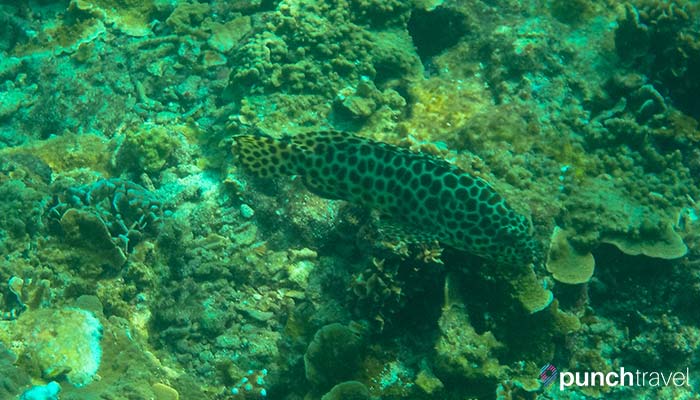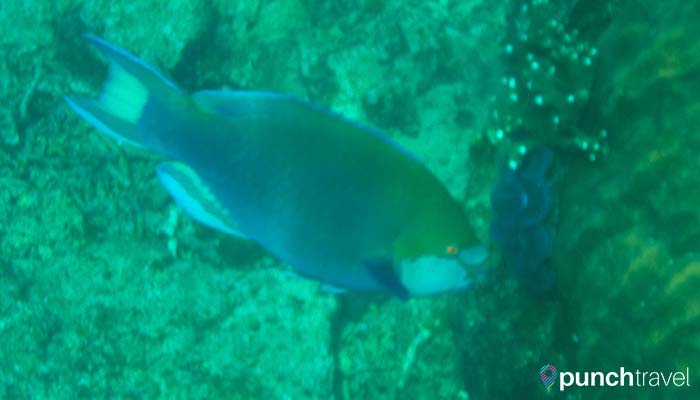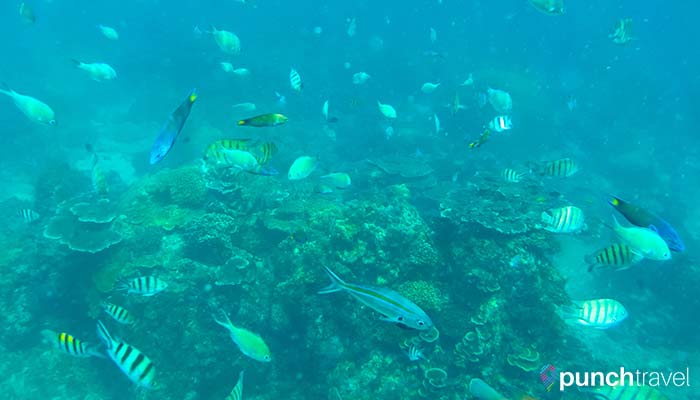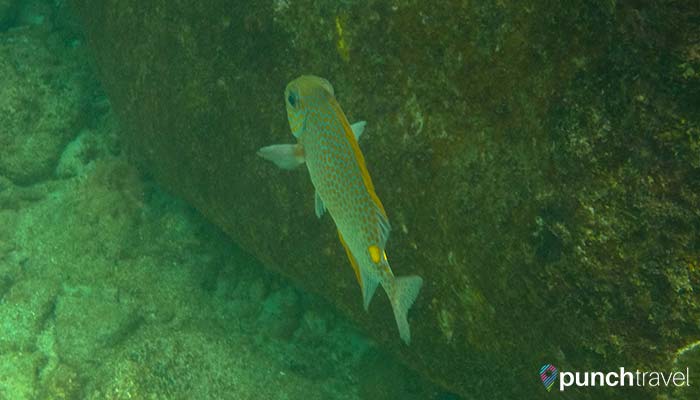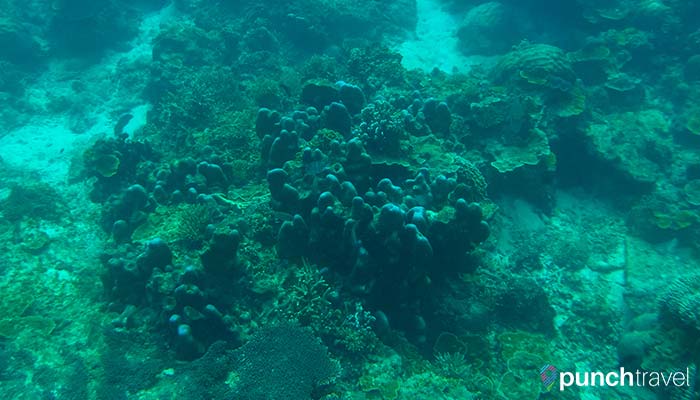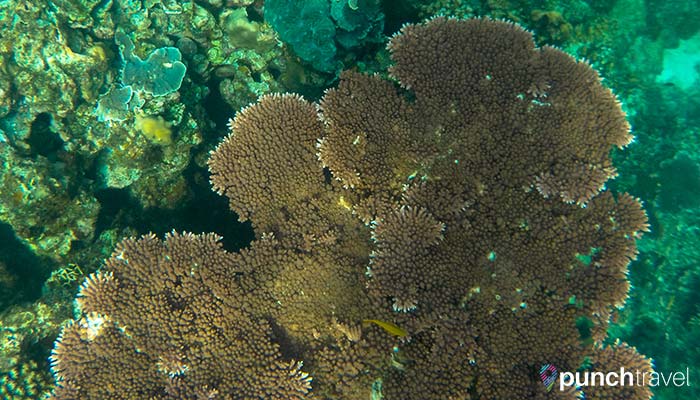 2 | Pulau Ekor Tebu
South of Pulau Kerenga Besar is a small rocky outcropping. Drop anchor here and you'll feel like you are discovering an untouched island. Swim up to the shallow shores and some friendly blacktip reef sharks may be lurking. Don't worry, these sharks are not considered dangerous. And where there are sharks, there are fish and at Pulau Ekor Tebor, huge schools of fish converge upon another. It is an impressive sight!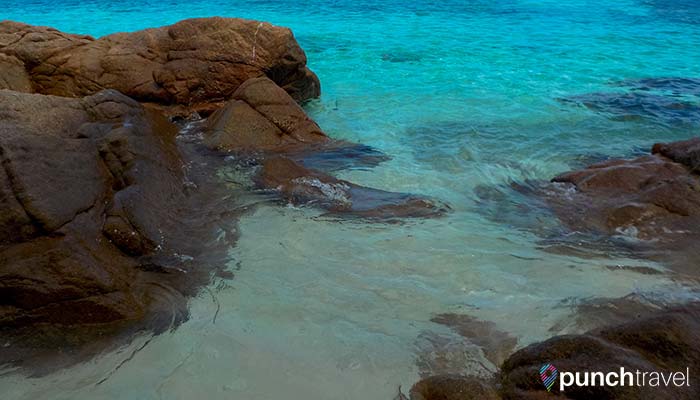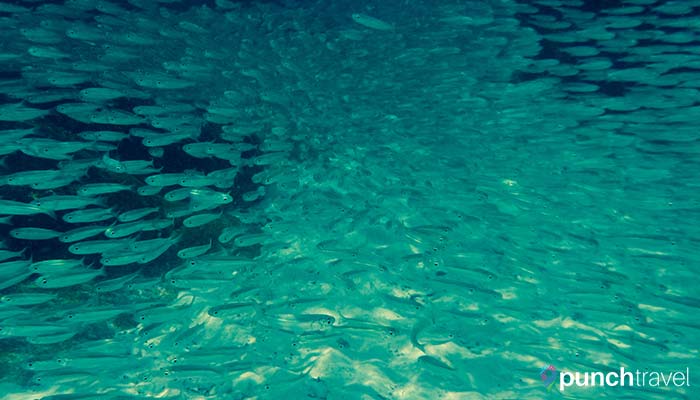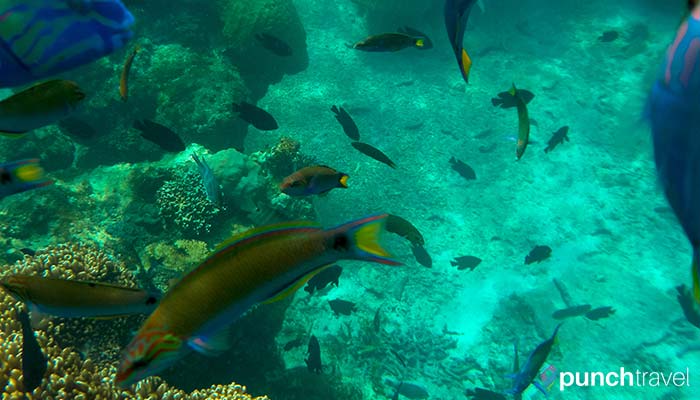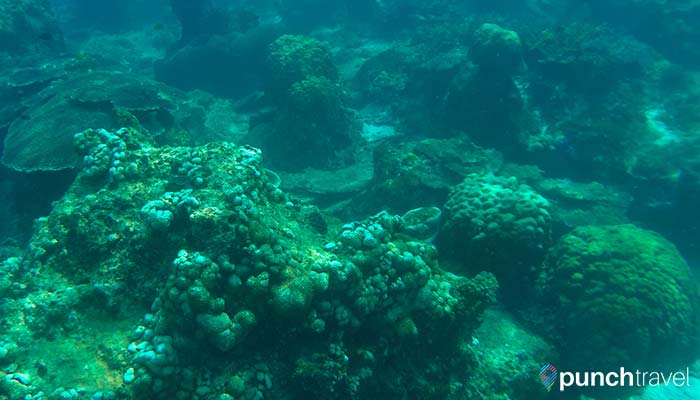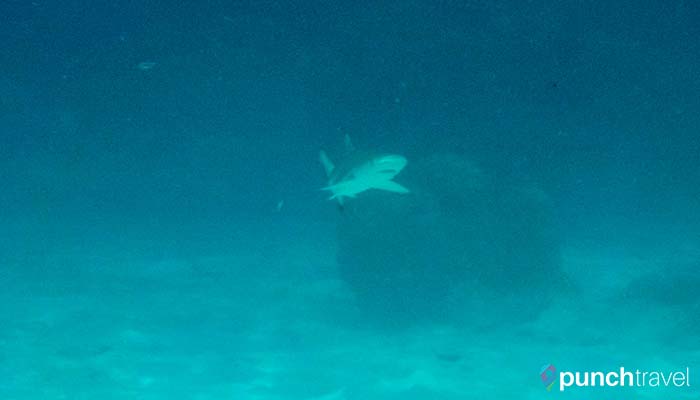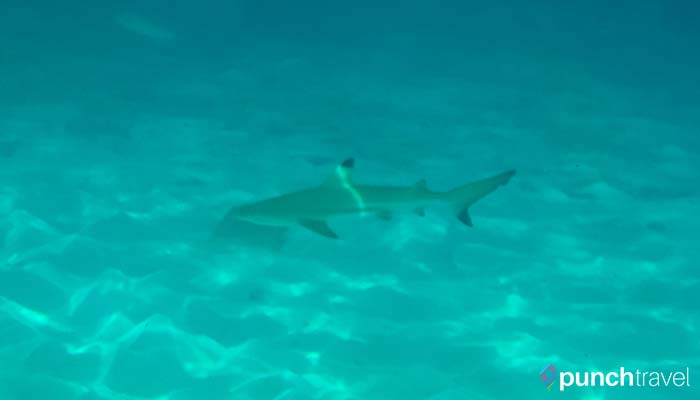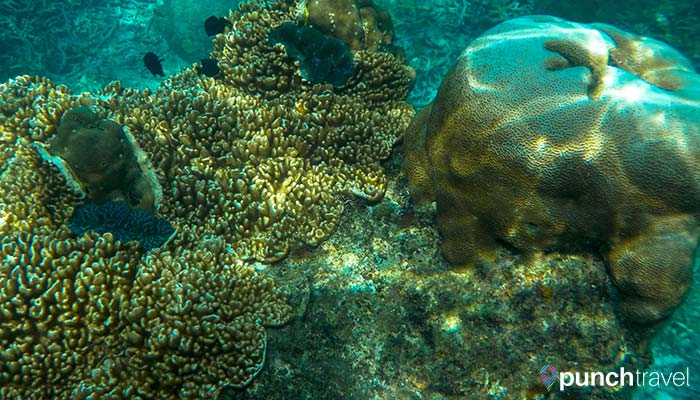 3 | Pulau Pinang
Pulau Pinang is a small island south of Redang Island and a less than 5 minute boat ride from Village Jetty. White sand beaches, picnic tables, shady palm trees and shallow waters make it a perfect excursion. Check out the turtle hatchery behind the visitors center. You just might catch a glimpse of some baby turtles.
Under the dock at Pulau Pinang, massive schools of fish swirl near the surface. Swim among the schools of anchovies and wait for them to form a spinning sphere of fish around you. The way the fish break and rebuild their formation is amazing to view.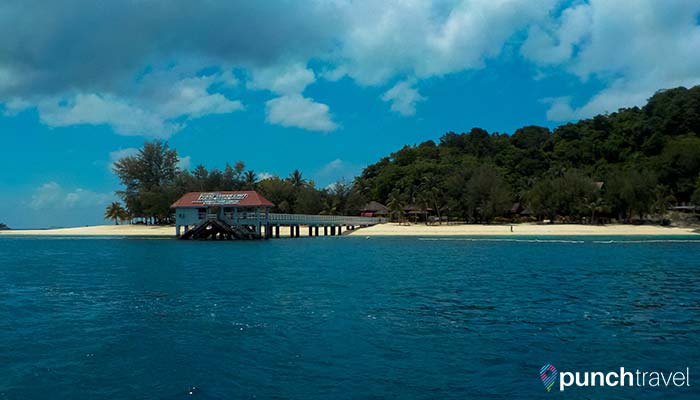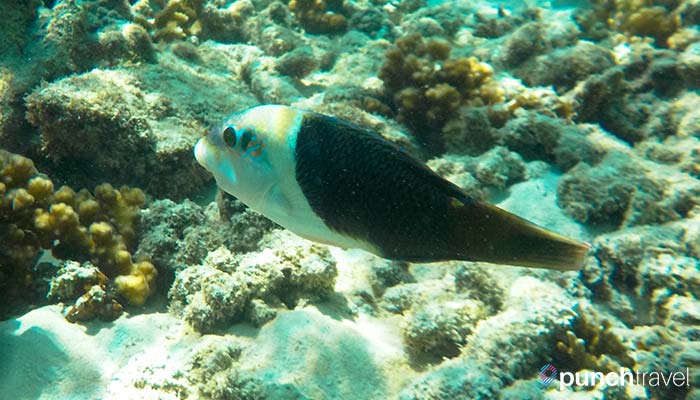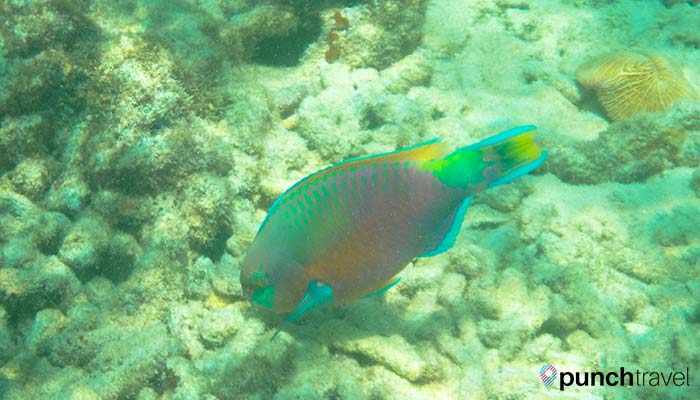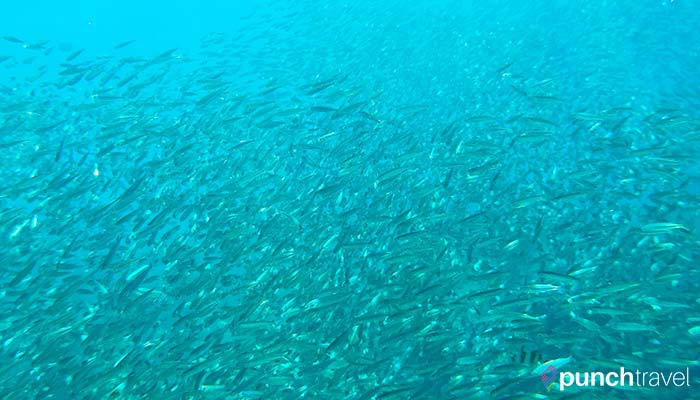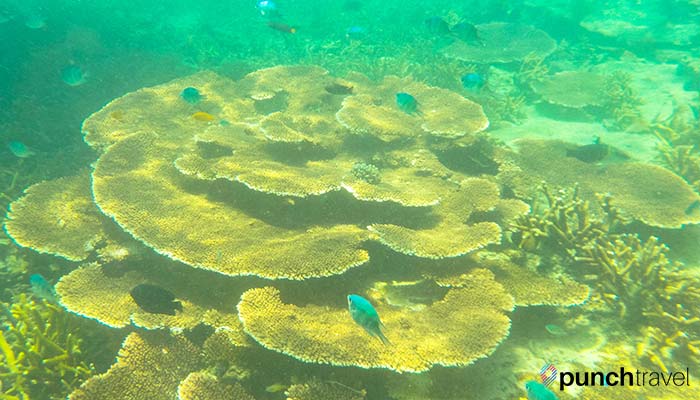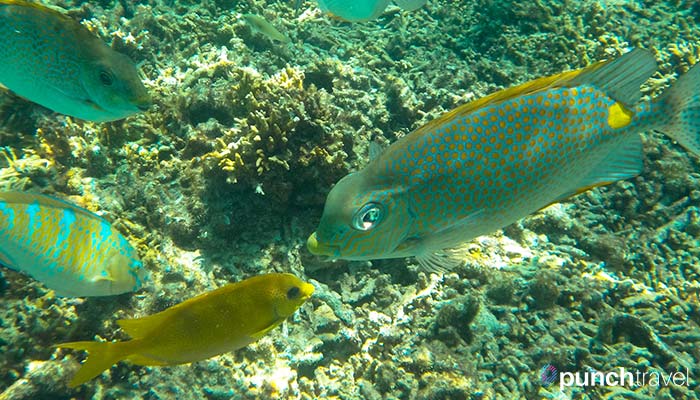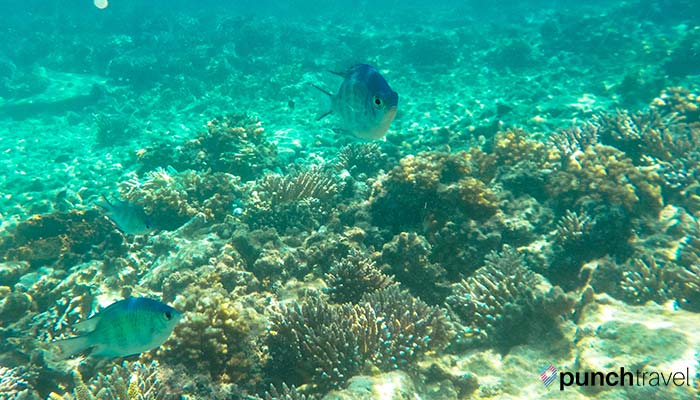 On the southern tip of Pulau Pinang is another unique snorkeling spot. As you swim, hundreds of friendly damselfish and spadefish will swim up to you. Try and get a photo – you'll probably get a few photobombs!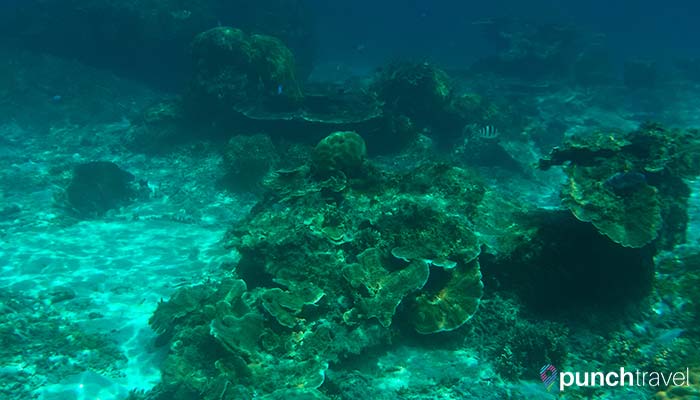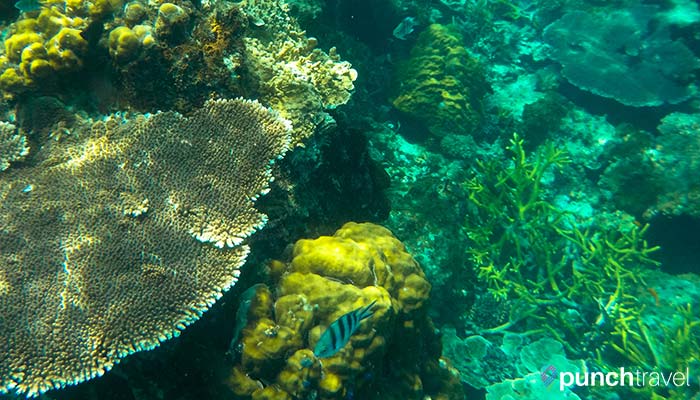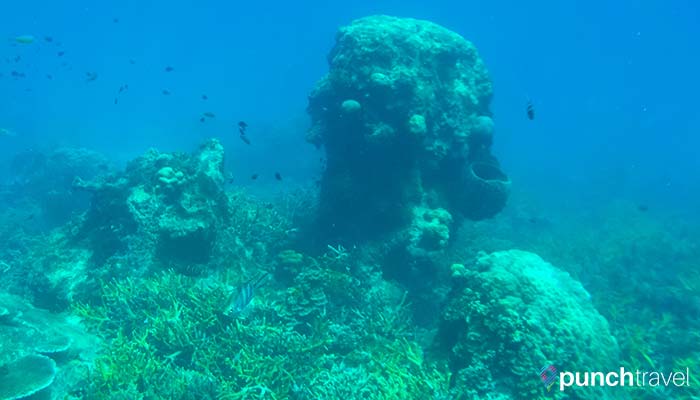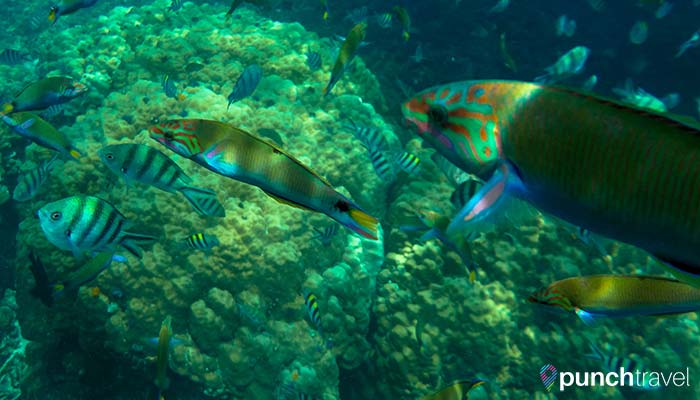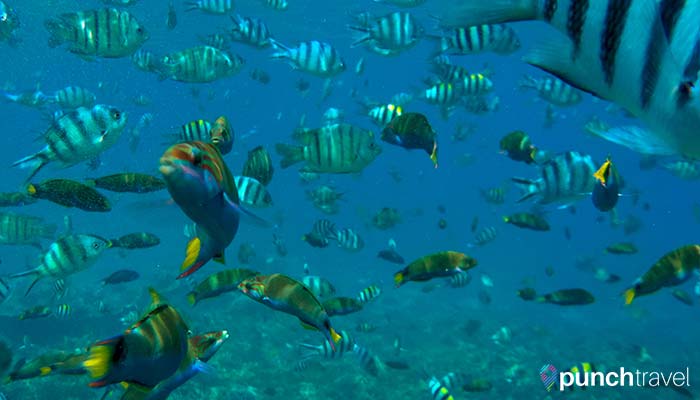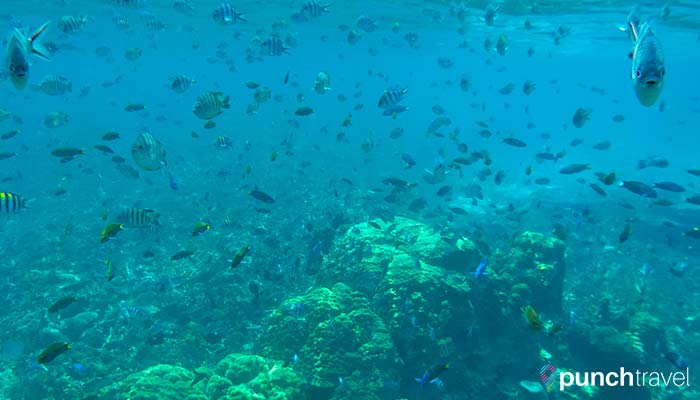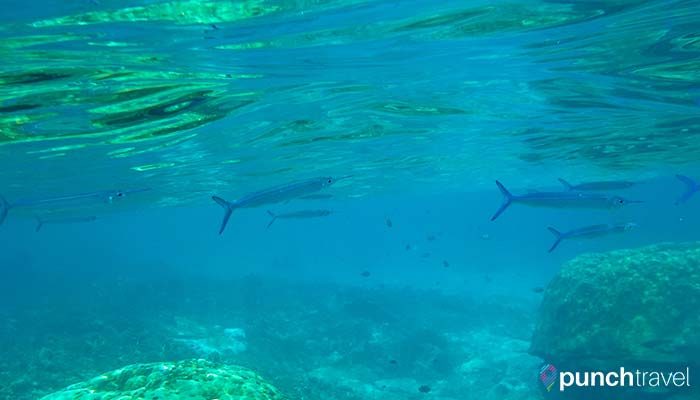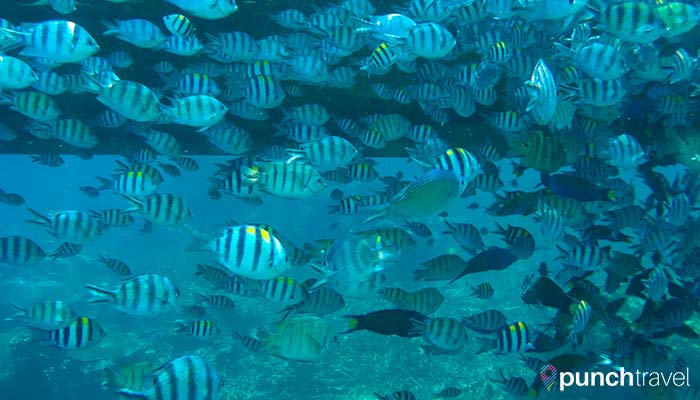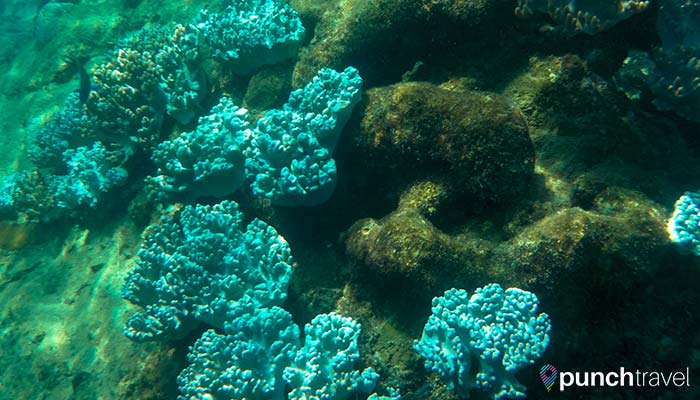 When to visit Redang
The best time to visit Redang Island is in the late spring or summer, after the annual monsoon season from November to March. During this time, the seas are calm and the weather is warm and comfortable. Keep in mind that resorts begin closing for the season in September.
Getting to Redang
Most visitors to Redang choose to come by ferry from either Shahbandar Jetty in Kuala Terengganu or Merang Jetty further north. Many of the island's resorts offer their own ferry service which leave from Merang and arrive directly at the resort.
The public jetty leaves from Shahbandar Jetty in Kuala Terengganu three times a day. One way fare is RM 55. Depending on the departure time, the ferry arrives at either Village Jetty or Long Beach.
Alternatively, there is a small airport on Redang Island located near Village Jetty. The airport receives flights from Singapore and Kuala Lumpur.
Liked this post? Pin it!