The thought of summer in the city can send anyone scurrying for the nearest air conditioned department store or (gasp!) the comforts of one's office building. It's no surprise that many New Yorkers flee for the Hamptons or the Berkshires once the temperature starts climbing. But there's an easier, and more wallet-friendly way to escape the heat – island hopping.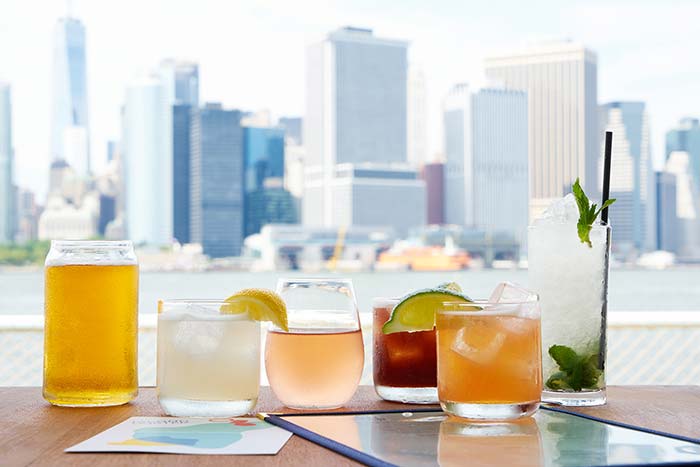 Island hopping in New York City has never been easier. Flanked by the East River and the Hudson River, New York City is a collection of water-locked destinations. Beyond the boroughs are smaller islands that you may not have heard of.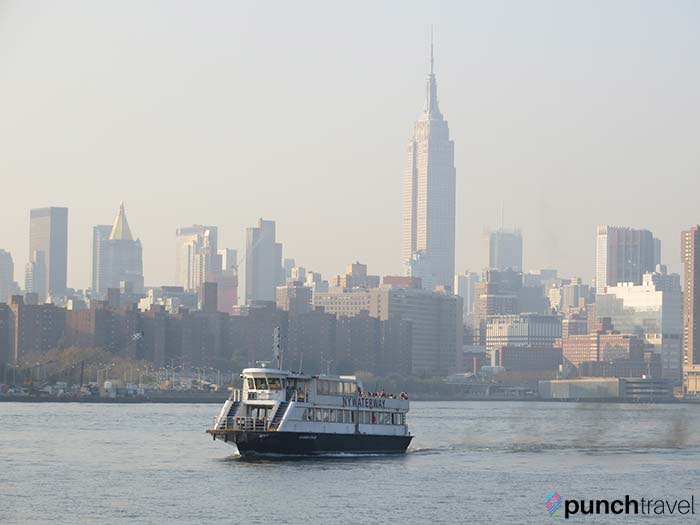 Pack a picnic, a blanket, and a book, or plan to visit one of the many activities, parties, and festivals taking place all summer. Catch some sun at Orchard Beach in City Island, learn about the roots of American history on Ellis Island, bike against the city backdrop on Governor's Island or catch an outdoor movie on Randall's Island.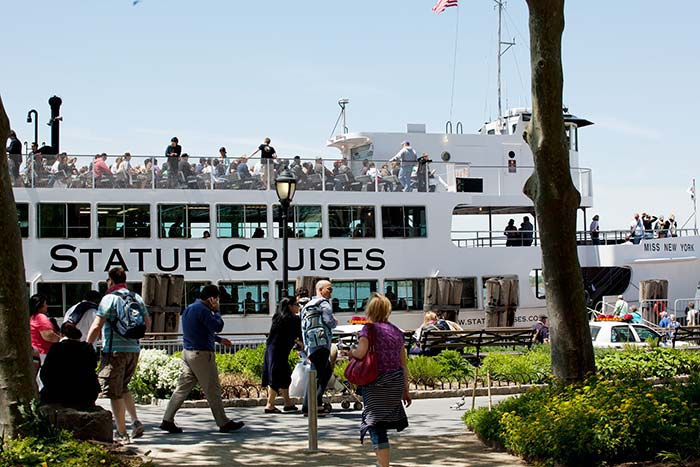 So on the next sweltering day, try an easy day trip to one of these 5 New York City island destinations.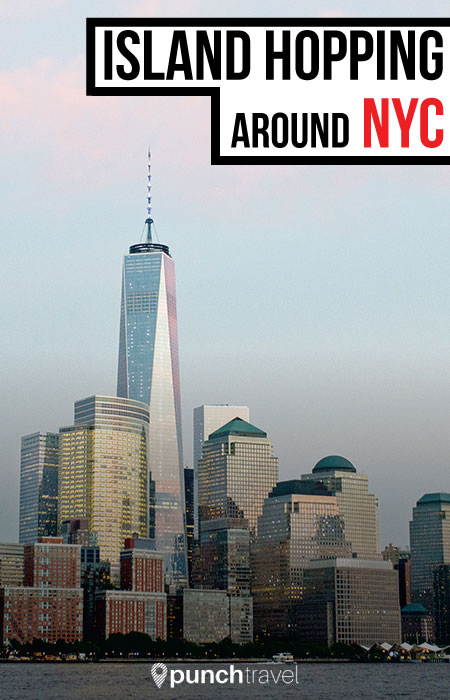 City Island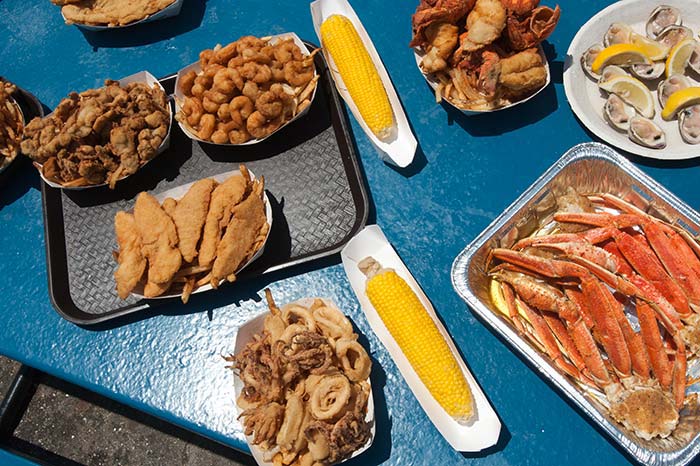 How to Get There
Travel to City Island via car, bus or bike.
Things to Do
Seafood Restaurants: City Island emulates the charm of a New England fishing village with a plethora of seafood restaurants to choose from including City Island Lobster House, Original Crab Shanty, Johnny's Reef, Sammy's Fish Box, and Artie's Steak and Seafood.
Antique Shops: Beautiful, old art and ephemera abound in the antique shops of City Island. Be sure to visit: Early Ruth Antiques, Focal Point Gallery, and Kaleidoscope Gallery.
Orchard Beach: Catch the summer rays at Orchard Beach, which sits on the Long Island Sound and offers a one-of-a-kind view of City Island.
New York Sailing Center: Ready to learn how to sail, cruise or navigate? This sailing school specializes in teaching the fundamentals using hands-on methods, such as sailing obstacle courses and detailed boat models.
Ellis Island & Liberty Island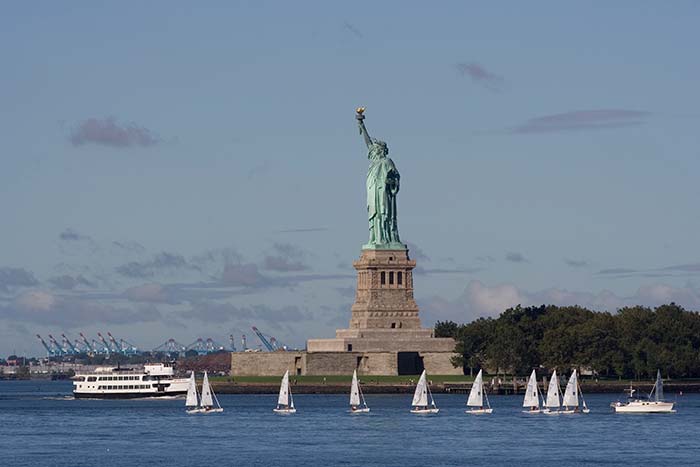 How to Get There
Travel to Ellis Island & Liberty Island via Statue Cruises, which runs the official ferry from Battery Park in Lower Manhattan. The ferry is the only way to reach the island, and generally leaves every 20–25 minutes.
Things to Do
Ellis Island National Museum of Immigration: Learn about the history of American immigration, from the nation's earliest arrivals to the present.
Statue of Liberty and Ellis Island Tour: Get up close and personal with Ellis Island and the Statue of Liberty on this 4.5-hour tour of two New York City legendary landmarks.
Governors Island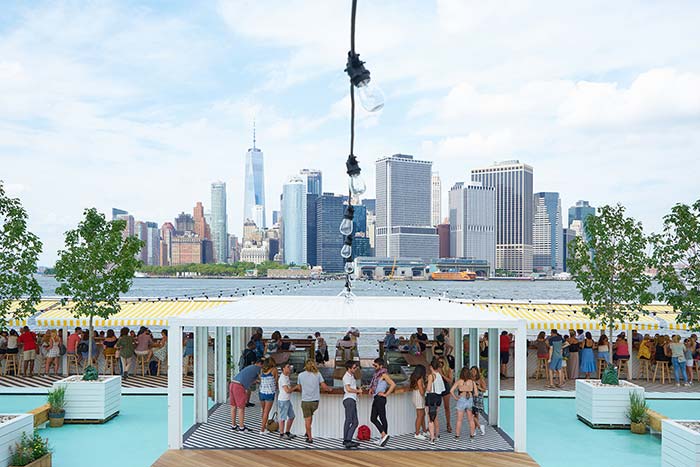 How to Get There
Travel to Governors Island via NY Waterway ferry or NYC Ferry. Rides are the same price as a subway ride—just $2.75.
Things to Do
Bike the Island: Governors Island offers 7 miles of car free biking. Bring your own bike, or rent from Blazing Saddle Bike Rentals, which offers free rentals 10am-12pm on weekdays for an hour.
Adventures at Governors Island: Brand-new this summer, Adventures at Governors Island features zip lining, a rock climbing wall and a maze.
The Hills: Rising 70 feet above sea-level, The Hills gives visitors a new relationship with the sea and sky, offering breathtaking never-before-seen views of the Statue of Liberty and New York Harbor.
Randall's Island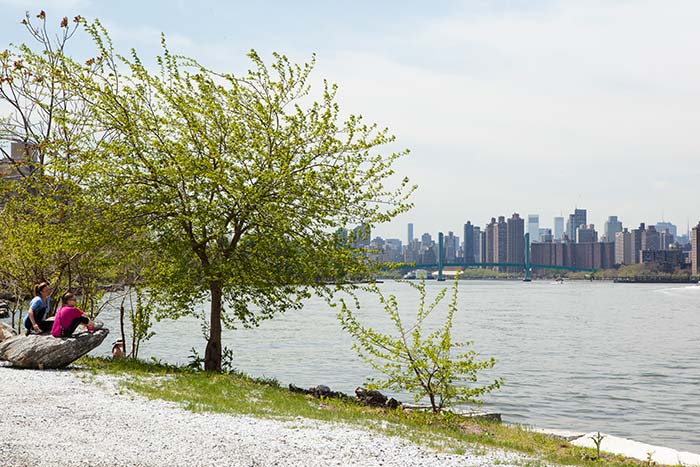 How to Get There
Travel to Randall's Island via car or bus; bike or walk the Wards Island Bridge; or via ferry service, available for major events.
Things to Do
Yoga in the Park: Enjoy free yoga in the park 6:30-7:30pm every summer Tuesday near the Sunken Meadow Picnic Area in Randall's Island Park.
Outdoor Movie Nights: Pack your picnic blanket—every Saturday night in the summer, Randall's Island Park is offering free movie nights in Field 42.
Vegan Food and Drink Festival on October 1: The country's preeminent vegan food festival is coming to NYC for the first time this year, and will feature 100 vendors – all 100% vegan.
Roosevelt Island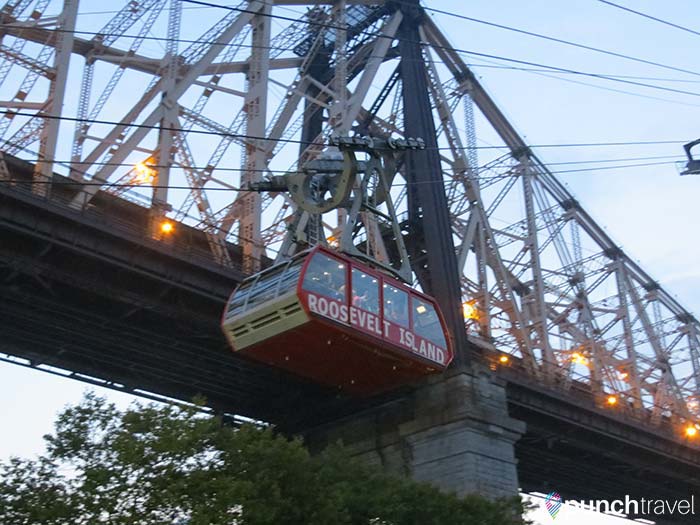 How to Get There
Travel to Roosevelt Island via the scenic Roosevelt Island Tramway; car or bus; F subway line; or bike or walk the Roosevelt Island Bridge.
Things to do
Summer Sunset Sundays at Franklin D. Roosevelt Four Freedoms Park: Located on the Island's southern-most tip is the site of Four Freedoms Park, a memorial to President Franklin D. Roosevelt.
Roosevelt Island Tramway: Take the 3-minute ride from Manhattan to Roosevelt Island for spectacular views of New York City.
Smallpox Hospital: Roosevelt Island features the site of an abandoned hospital that was designated a New York City Landmark in 1976 for its stunning Gothic Revival Style architecture, the only ruin in the city with this designation. The site is currently viewable to the public from the street and from the East River; plans are underway to reopen the Hospital pending a renovation.
For more info, visit nycgo.com.