Seoul is a place where tradition and modernity meet. Ancient palaces stand beside looming skyscrapers. Traditional markets hum with activity next to luxurious department stores. As one of the biggest cities in Asia, Seoul has a lot to offer to suit any interest.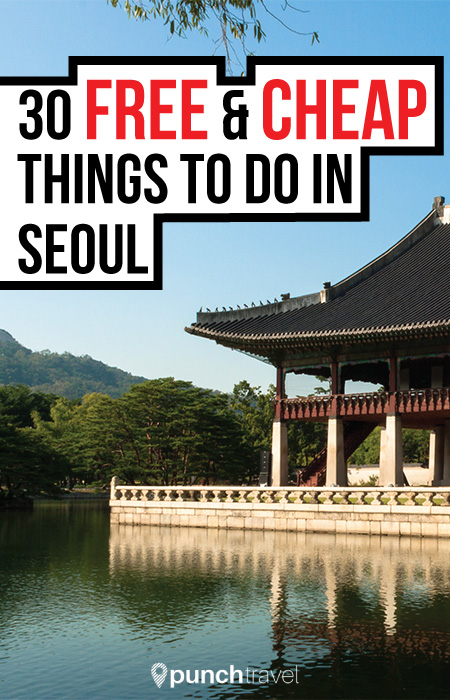 This was our first time in Seoul, and I was surprised by all there was to do in the city. Best of all, most of it was free or less than ₩5,000 (less than $5).
If you are visiting Seoul, don't miss these 30 top things to do. It's Seoul good!
1. Walk around Olympic Park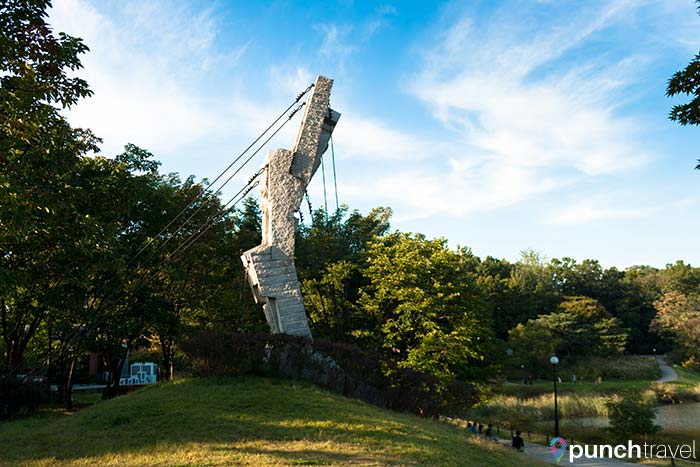 Seoul was host to the 1988 Olympics, and the Olympic Park is where most of the events took place. More than 200 sculptures by Korean and overseas artists are scattered throughout the park. The park is also the site of the Mongchontoseong Fortress wall,. and The Mongchon Museum of History displays relics excavated during the renovation of the fort. FREE
2. Sample street food in Myeongdong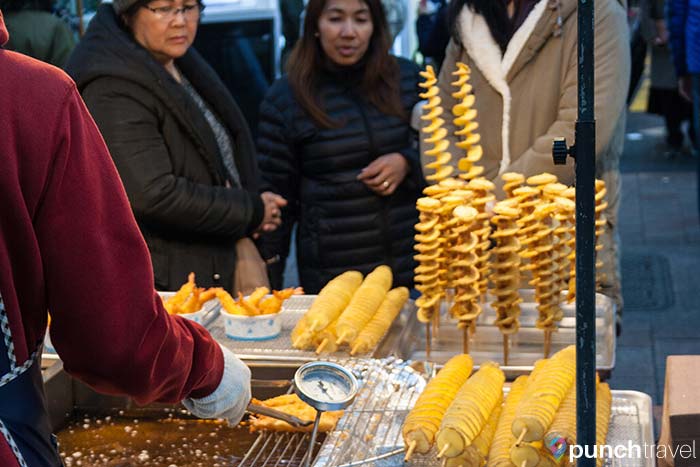 Seoul has no shortage of delicious street food, from savory to sweet, and all kinds of wacky things in between. My favorite is the tornado potato: potato cut in a spiral, dipped in batter and deep fried and topped with chili and onion powder. Other popular snacks are odeng, a fishcake on a stick, and tteokbokki, a curry rice cake. ₩1,000-3,000
3. See the city from the N Seoul Tower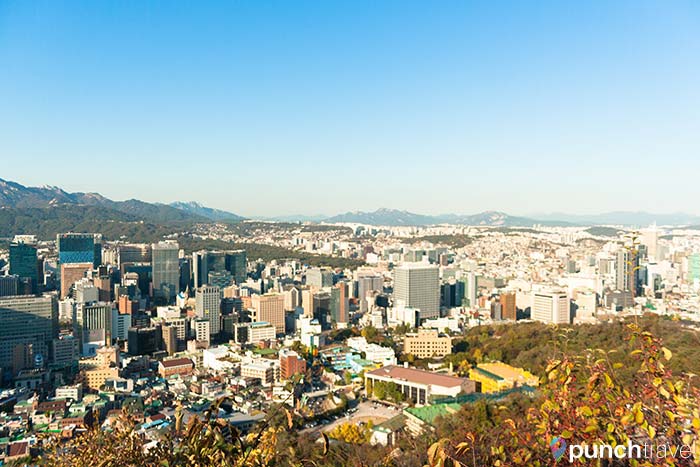 At 236.7 meters tall, the N Seoul Tower is one of Seoul's most popular tourist attractions. Its location on top of Namsan Park make it high enough to get a great view of Seoul, without forking over the observation deck fee. FREE
4. Have a drink in Itaewon
Itaewon is located next to the US military base, and accordingly, has become the de-facto expat neighborhood. There are restaurants representing cuisines from all around the world, and bars to suit any fancy. Though Itaewon has its fair share of pricey joints, you can still find beer and pizza for less than ₩3,000. If all else fails, embrace the lack of open-container law and take the party to the streets. ₩3,000 – 5,000
5. Be inspired at Dongdaemun Design Plaza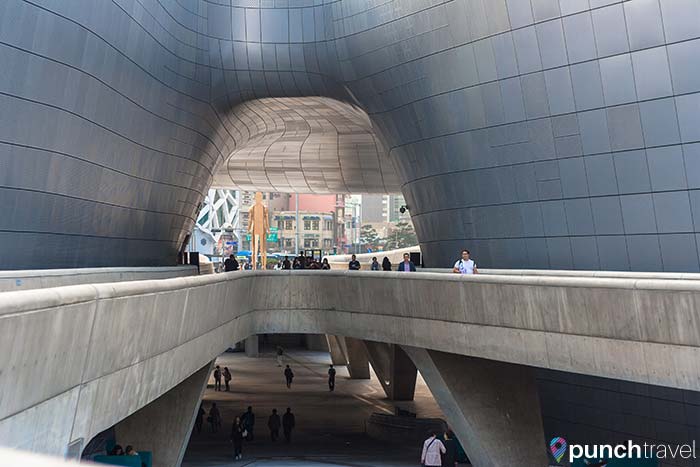 This new landmark building in Dongdaemun was designed by world-renowned architect Zaha Hadid. Inside, the plaza contains a design museum, exhibit spaces, a sky lounge, and a souvenir shop selling hip, designer goods. FREE
6. Understand Korea's troubled history at the War Memorial of Korea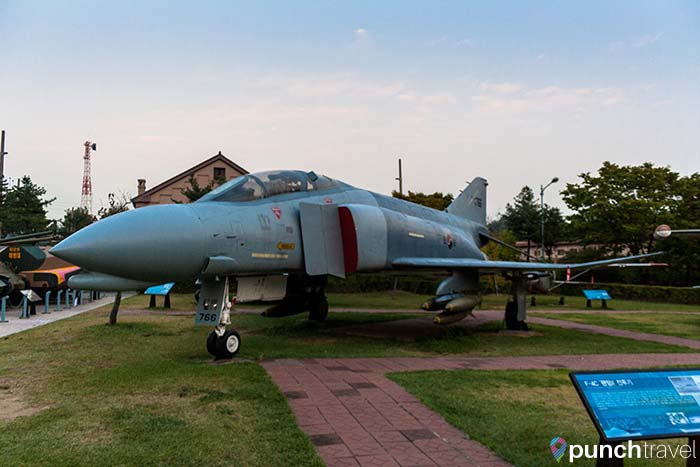 Korea's modern history has been tangled with conflict, and the Korean War was one of the most significant and defining moments for modern Koreans. The War Memorial of Korea is Korea's only museum that exhibits the entire history of the Korean war. The material is exhaustive, and the displays are poignant, ensuring that we never forget the pain and suffering of the Korean people and the sacrifice and courage of the soldiers of the United Nations countries. FREE
7. Step into the past at one of Seoul's Grand Palaces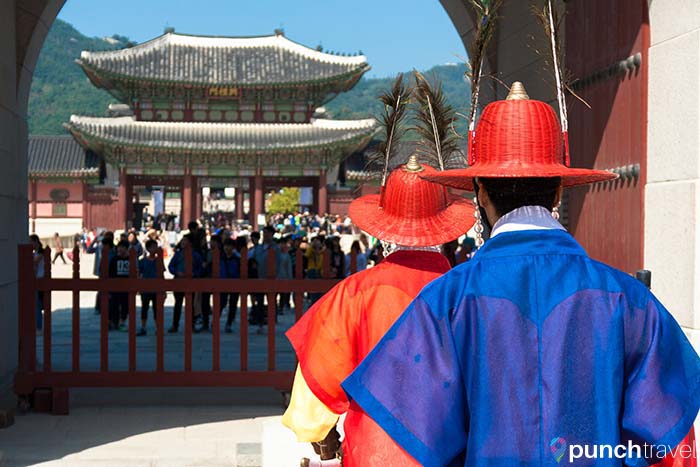 Seoul has five grand palaces of the Joseon dynasty: Gyeongbokgung, Changdeokgung, Changgyeonggung, Deoksugung, and Gyeonghuigung. The palaces date back 500 years and have been restored to their prior splendor. Free guided tours are available and provide a glimpse into royal culture and palace life. The architectural design and layout of each palace compound reflects the influence of Chinese feng shui and Korean aesthetics. ₩1,000-3,000 each
8. Experience Buddhist life at Jogyesa Temple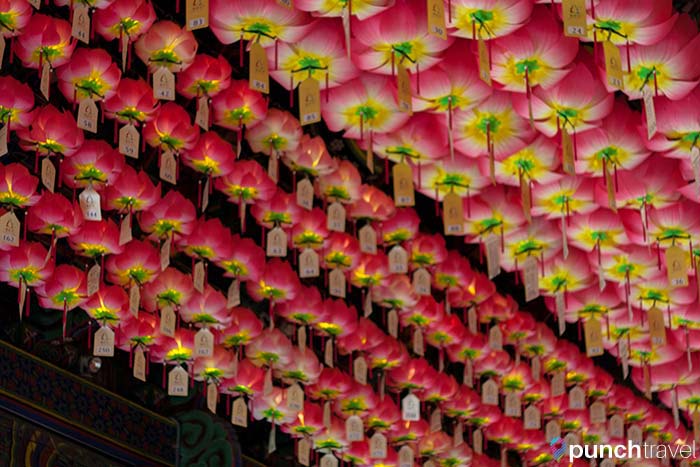 This is one of Korea's most famous Buddhist temples. It is beautifully decorated with flowers and impressive topiary. Like many temples in Seoul, Jogyesa Temple offers a temple stay program for visitors to experience the life of a Buddhist monk. FREE, Temple stay price vary.
9. See the future at Samsung d'light
Samsung is one of the largest companies in the world, and despite its troubles with its Galaxy Note 7, Samsung shows no signs of stopping. In the Samsung Electronics headquarters building in Gangnam, Samsung d'light is an exhibition space showcasing the latest products and technology advancements. Visitors receive a personalized armband to customize their experience as they go through the exhibit space. Experience a roller coaster ride from their VR headset and don't miss their smart-house to see where the future is headed. FREE
10. Visit Myeongdong Cathedral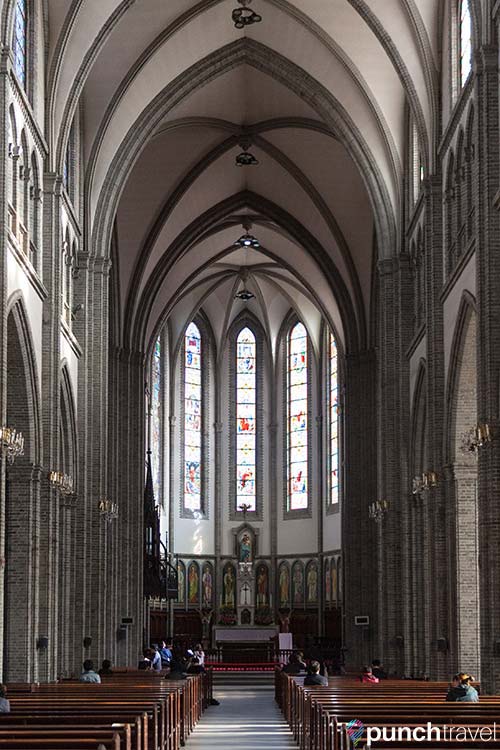 Catholicism came to Korea in the early 20th century, and today, churches and cathedrals are almost as prevalent as coffee shops. The Myeongdong Cathedral, is the most iconic, and the first Gothic-style, cathedral in Korea. FREE
11. Immerse in youth culture in Hongdae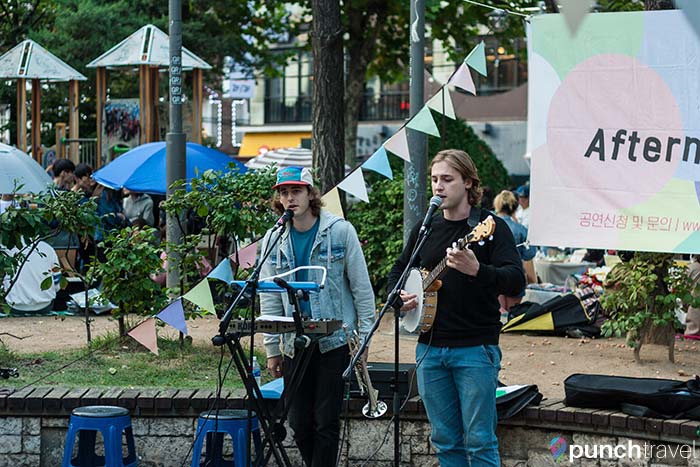 This neighborhood is located next to a university and the streets are filled with inexpensive clothing stores, cafes and bars. On Saturdays, a flea market featuring goods by local artisans sets up in Hongik Children's Park. FREE
12. Grill Korean BBQ
If there is one thing to try in Seoul, it's Korean barbecue. You can spot a Korean barbecue restaurant by the copper pipes hovering over the tables and the low plastic stools. Eating Korean barbecue is a quintessential dining experience, best enjoyed with a group of friends and a few bottles of Cass beer or soju, a Korean rice wine. Price varies by amount of meat.
13. Walk along Seoul's city wall
The city of Seoul used to be enclosed within an 18 kilometer long stone wall. During the Japanese occupation, much of the stone wall was destroyed, however some portions of the wall still remain. The four massive main gates command attention amid Seoul's modern buildings and streets. FREE
14. Shop for souvenirs in Insadong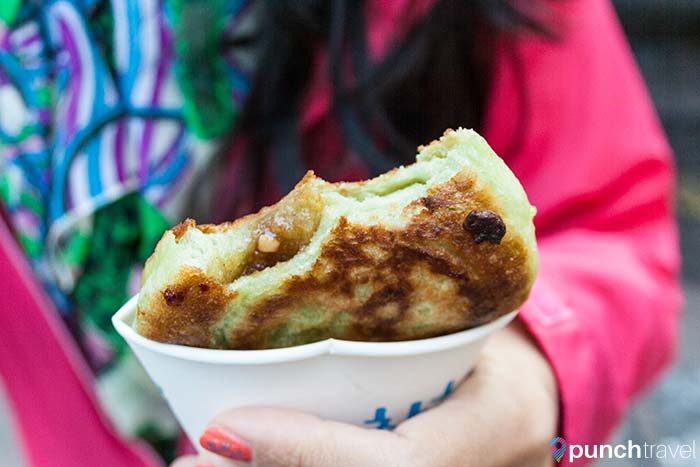 If you're looking for souvenirs, this is the place. The main street is filled with souvenir stores selling gifts at all price ranges. If you're tired from shopping, grab a snack at one of the many street carts. I recommend a nice warm hotteok – a grilled beignet filled with a sweet gooey mixture of brown sugar, honey and peanuts. FREE, ₩1,000 – 3,000 street food, souvenir prices vary.
15. Learn about Korean history at the National Museum of Korea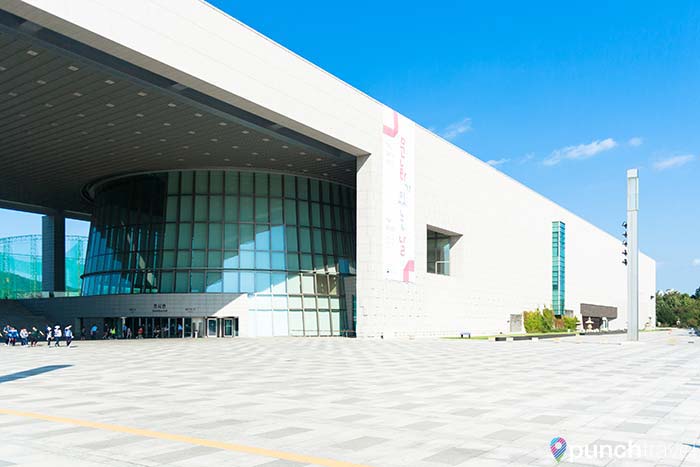 The National Museum of Korea is a huge museum offering a look into Korea's history, from its prehistoric origins, to present day. Three huge floors cover Korea's cultural development from the prehistoric period through to the end of the Joseon Dynasty. There are over 330,000 artifacts representing the culture of Korea – you'll need a whole day to see everything. FREE
16. Watch the sunset from Seoul Forest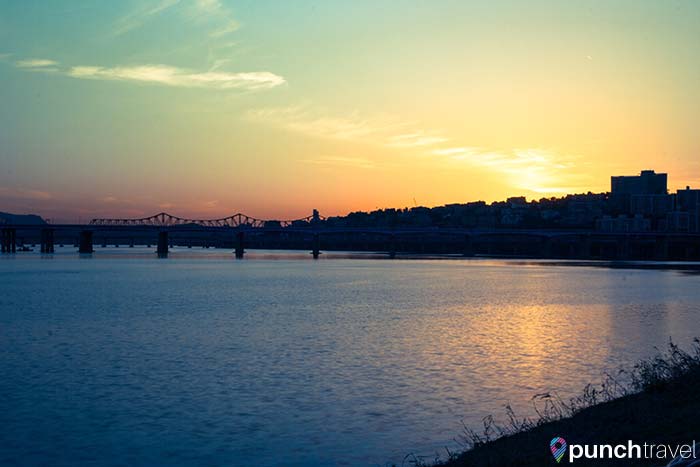 Located on the curve of the Hangang River, Seoul Forest park provides the perfect view of Seoul on both sides of the river. Seoul Forest also contains a deer park, great lawn and pond. FREE
17. Understand Korea today at the Museum of Contemporary History
This museum covers Korea's modern and contemporary history, spanning from 1897 to today. It's a good way to understand how recent history has shaped how the country is today, from the establishment of direct presidential elections, the economic and population growth of from the 1960s-80s and the technological advancements of recent years. FREE
18. Walk among royalty at the Royal Tombs of the Joseon Dynasty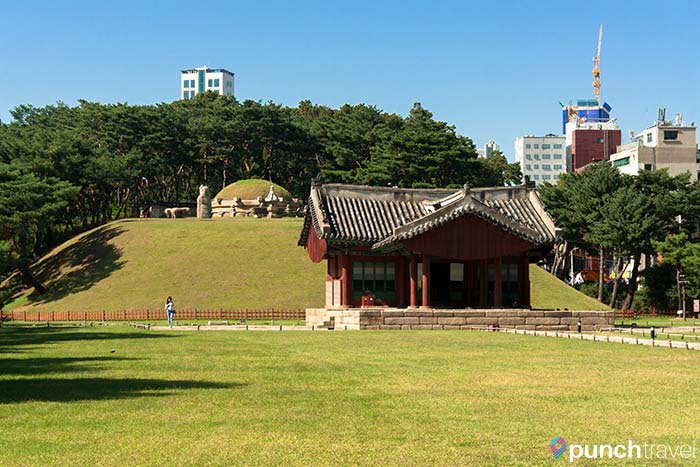 The Joseon dynasty lasted over five centuries and left 212 burial sites of the Joseon royal family. The burial area consists of a tomb mound, ceremonial era, and entrance area, all arranged to harmonize with the overall landscape. The 42 royal tombs are preserved in impeccable condition, earning them the UNESCO World Heritage designation. ₩1,000
19. Experience an afternoon in jail at Seodaemun Prison History Hall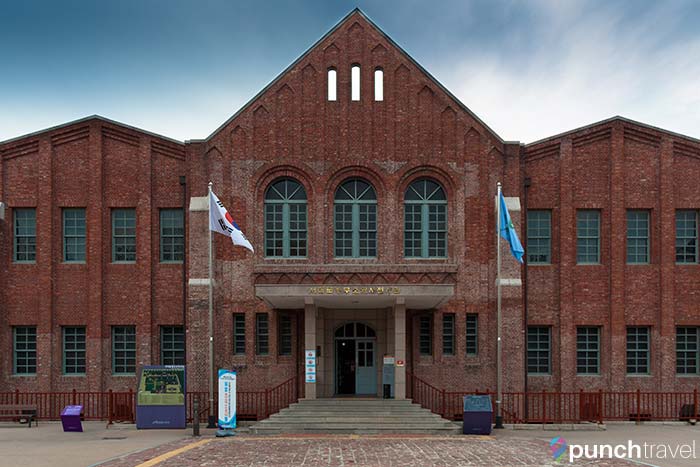 Korea has a complicated history with Japan. The museum, located in the former prison, captures the suffering and pain of Koreans during the Japanese occupation in the early 20th century. Walk through the prison building and torture chamber to learn about the Korean independence activists who were imprisoned here. ₩1,000
20. Try on a hanbok in Namsangol Hanok Village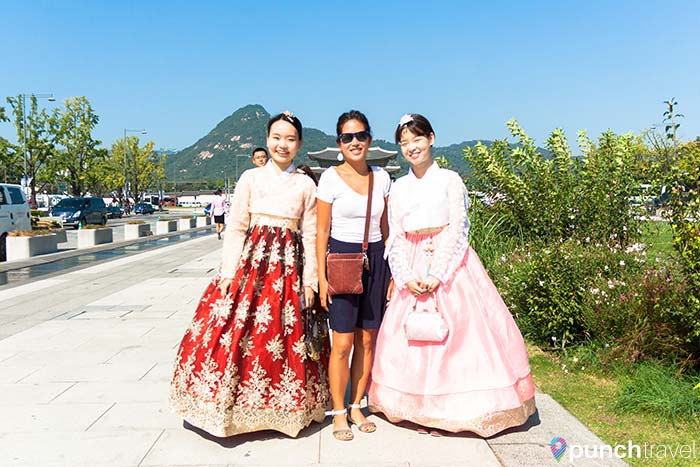 This traditional neighborhood has been well preserved, like a postcard from the past. Here you can try on a hanbok (traditional Korean clothing) and have your picture taken as if you were ancient Korean nobility. Post it on instagram like all the Korean kids are doing these days. About ₩3,000
21. Marvel at modern art at the Seoul Museum of Art
This museum holds special and annual exhibitions showcasing the works of modern Korean artists as well as classical European masters. FREE
22. See the entire city from one place at the Seoul Museum of History
This museum offers a glimpse of the life and culture of the early days of Seoul. The most impressive exhibit in the collection is a scale model of the city that lights up. Built on a scale of 1:500, it provides a panoramic view of Seoul. FREE
23. Score a deal at Namdaemun Market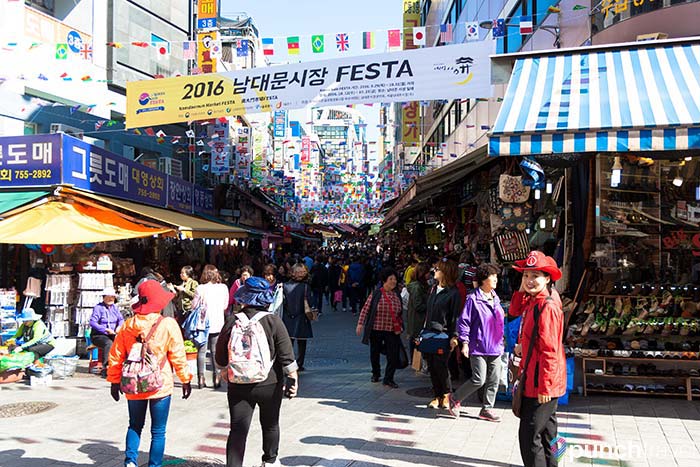 Namdaemun Market is the largest market in Korea, and a haggler's delight. The narrow alleys are crowded with shops and street stalls selling clothing, household items, souvenirs, cosmetics and food. With so many options, you're bound to find a good deal. FREE
24. Learn about culture and customs at the National Folk Museum
Located next to Gyeongbokgung Palace, this museum shows visitors what life was for Koreans of both past and present. You can learn about the typical lifecycle of a Korean citizen, and the traditions and customs from birth through marriage, families and career. FREE
25. Witness one of the oldest ancestral rites at Jongmyo Shrine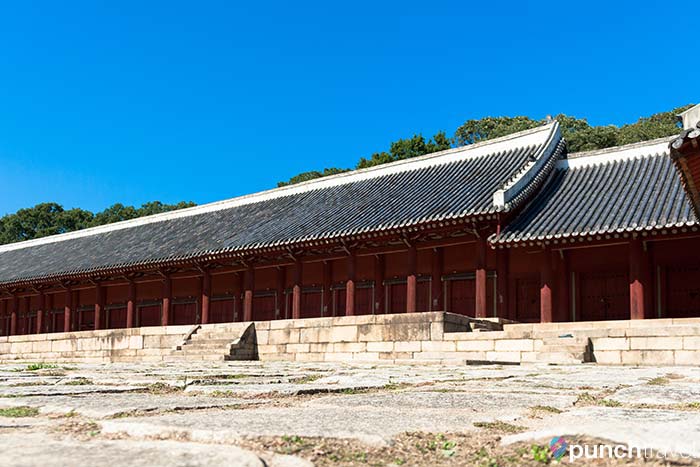 Jongmyo Shrine is a Confucian shrine where the memorial tablets of kings and queens of the Joseon dynasty are enshrined. Jongmyo Jerye is one of the oldest ancestral rites still held today, dating back to 1464. It's no surprise that Jongmyo Shrine is a UNESCO World Heritage site. ₩1,000
26. Stroll along Cheonggyecheon Stream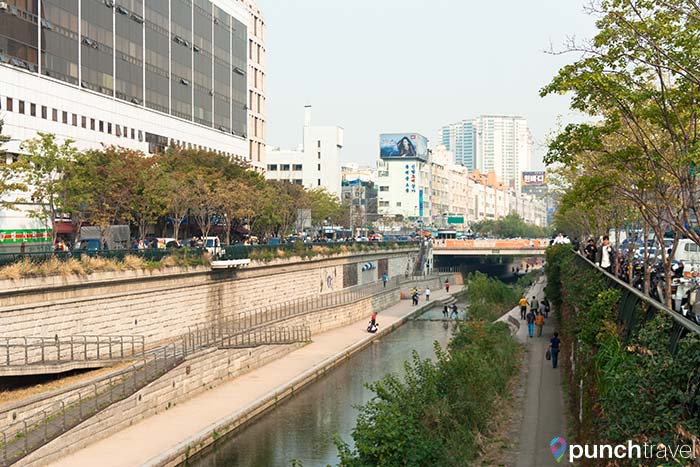 This 11 kilometer stream flows from Gwanghwamun to Dongdaemun hidden below street level. It's a welcome respite from the cars and commotion above, and at night, the bridges and walking path twinkle with lights and lanterns. FREE
27. Browse relics from the Joseon Dynasty at the National Palace Museum
Located next to Gyeongbokgung Palace, this museum houses over 40,000 artifacts from the Joseon Dynasty. The objects shed life on the royal family and royal court life. FREE
28. Get lost in Bukchon Hanok Village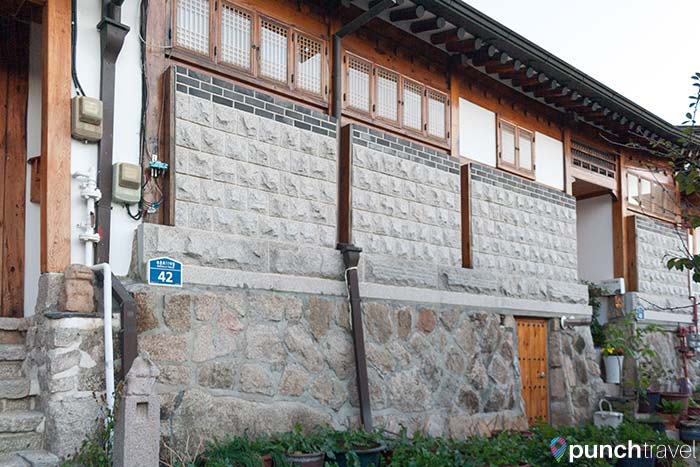 This area between Gyeongbokgung and Changdeokgung Palace is filled with over 900 hanoks (traditional Korean houses). In the past, members of the royal family and aristocrats lived here, and their homes have been well preserved. The neighborhood retains its old appearance and is filled with hidden scenic viewpoints. FREE
29. Dance among the lights at Banpo Hangang Park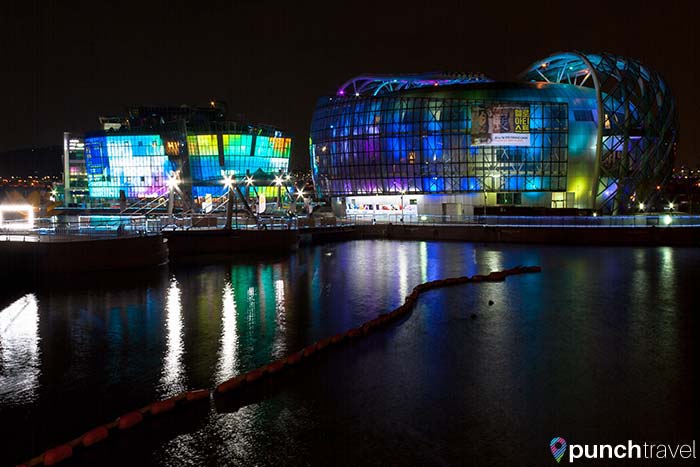 This park is the home of many Hangang River attractions. Seibitseom, a floating island contains several restaurants with a view, plus an art gallery. The park frequently hosts live music and food truck events. Each evening, the Banpodaegyo Bridge performs a Moonlight Rainbow Fountain light and water show. FREE
30. Snack on gimbap and bindaetteok Gwangjang market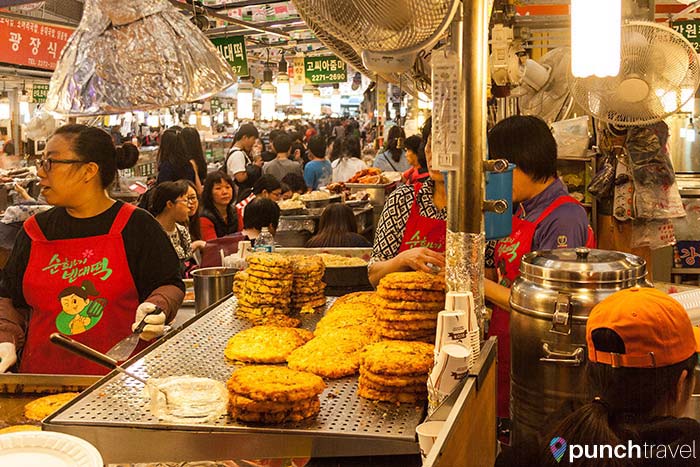 Gwangjang Market is a wholesale market with a long history beginning in 1905. Although the market is known for picking up fabric and linens, it is also known for it's Eatery Alley, where you can savor generous portions of cheap street foods, such as gimbap, rice and vegetables rolled in seaweed, and bindaettok, a pancake made of ground mung beans.
Have a tip for other free and cheap things to do in Seoul? Let us know in the comments!