A good quote can spark your sense of adventure and inspire you to travel the world. Just a few simple words can revive your spirit and be all the motivation you need.
Sometimes all you need is a little reminder.
Here are some of our favorite travel quotes that give us the wanderlust goosebumps. Feel free to share the ones that inspire you!
"I haven't been everywhere, but it's on my list." – Susan Sontag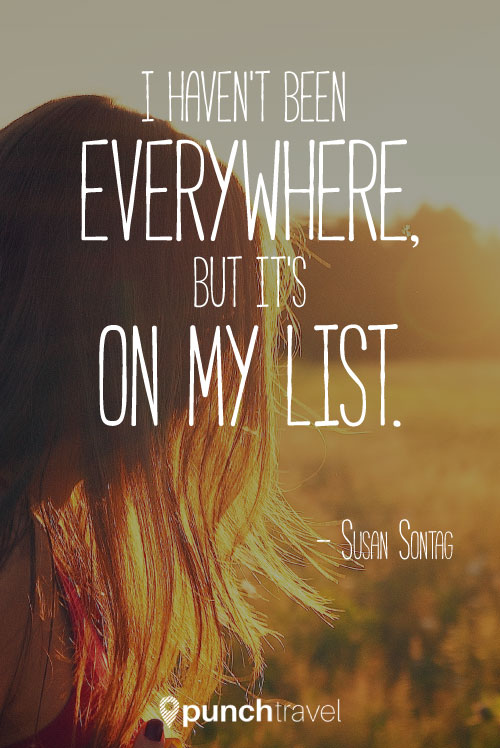 "If you think adventure is dangerous, try routine, it is lethal." – Paulo Coelho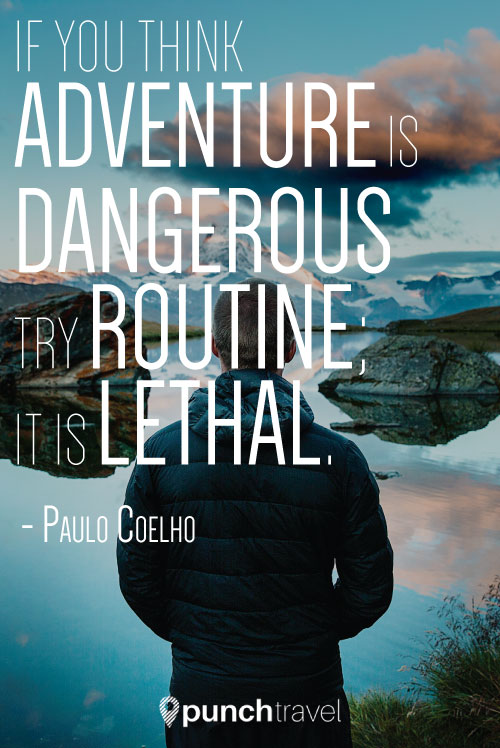 "In the end, we only regret the chances we didn't take, the relationships we were afraid to have, and the decisions we waited too long to make." – Lewis Carroll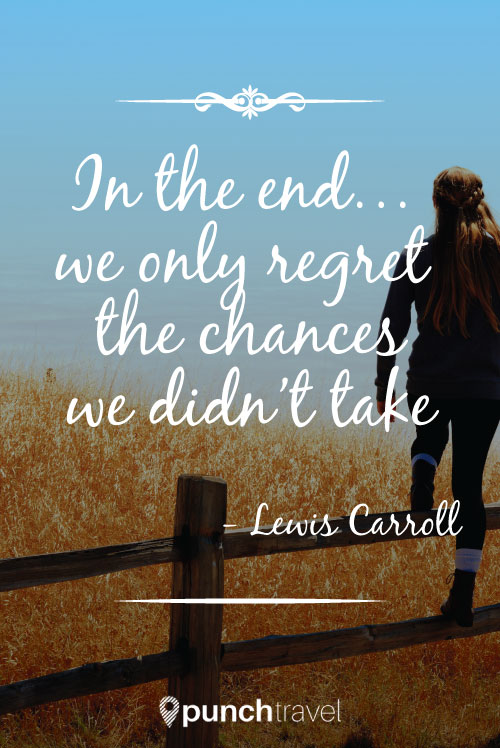 "Traveling – it leaves you speechless, then turns you into a storyteller." – Ibn Battuta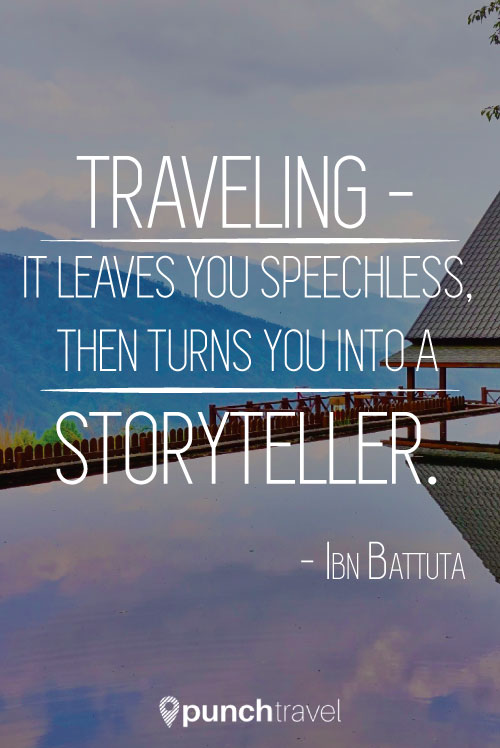 "Life is either a daring adventure or nothing at all." – Helen Keller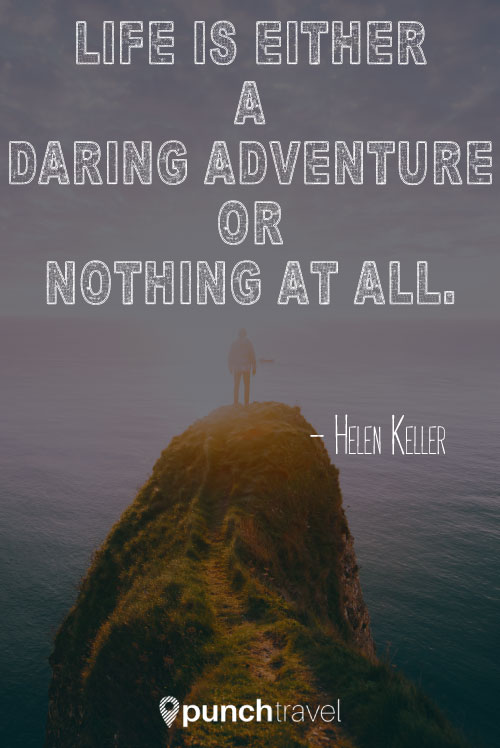 "You do not travel if you are afraid of the unknown, you travel for the unknown, that reveals you with yourself." – Ella Maillart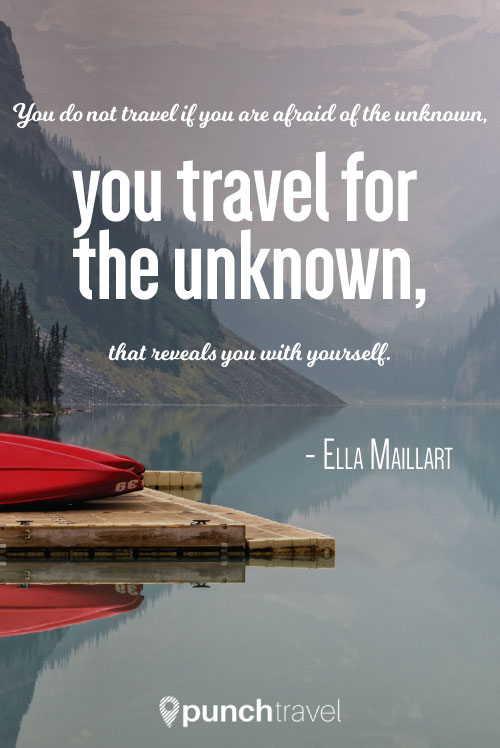 "To travel is to take a journey into yourself." – Danny Kaye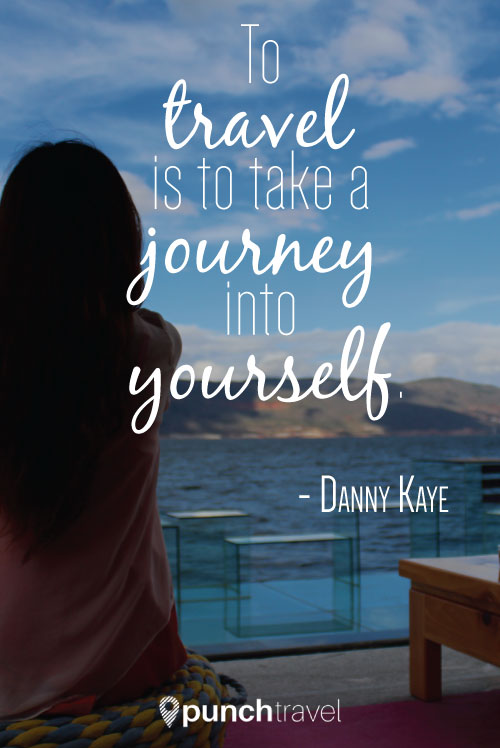 "The world is a book and those who do not travel read only one page." – Augustine of Hippo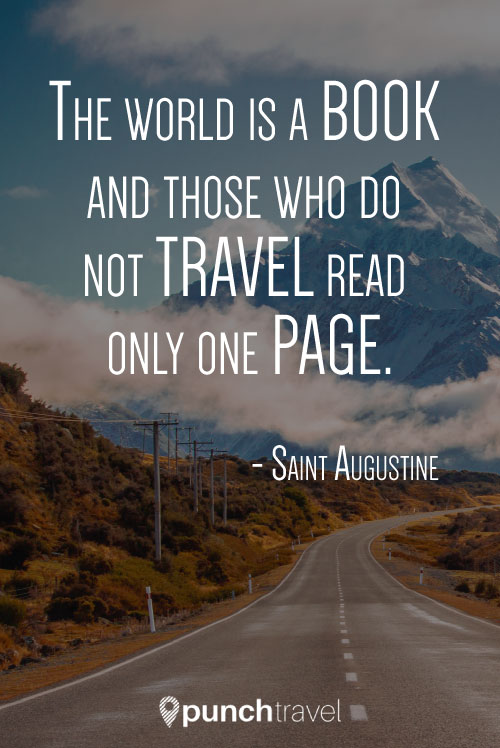 "Collect moments not things." – Aarti Khurana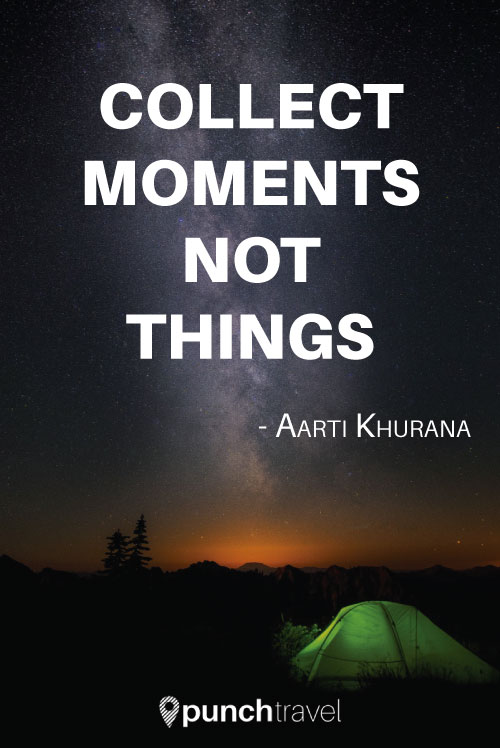 "We travel not to escape life, but for life not to escape us." – Anonymous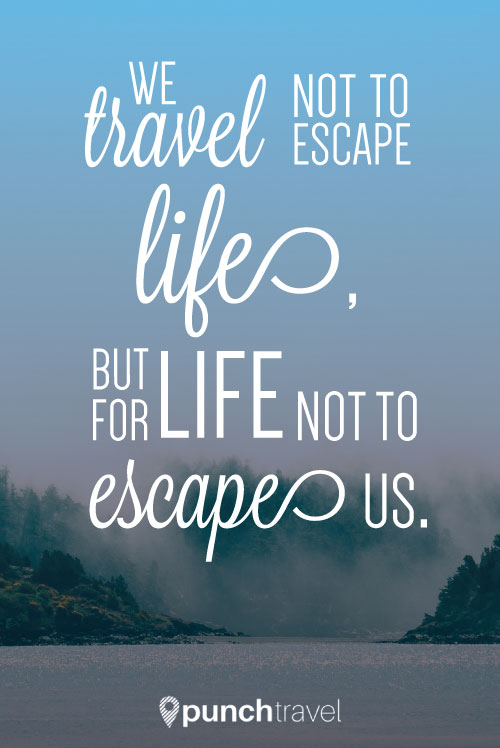 "One way to get the most out of life is to look upon it as an adventure." – William Feather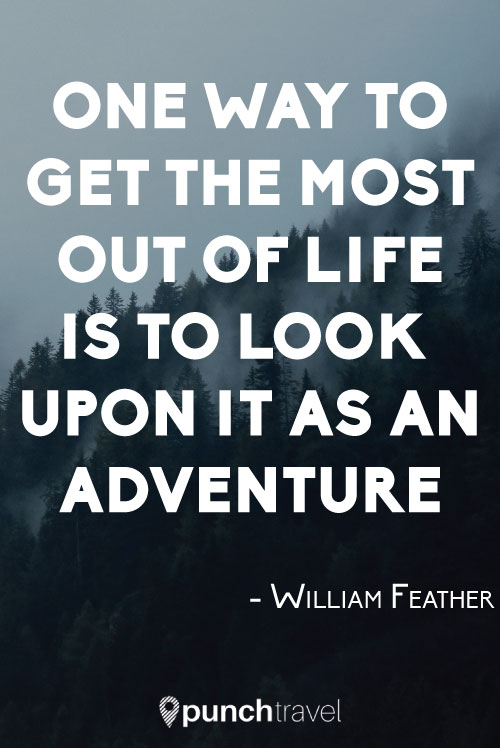 What are some of your favorite travel quotes? Share them with us in the comments.